History
About this Resource
History is necessary for making sense of the present. We need it for identity, as a way of understanding our personal past. Genealogists say families need history to understand how we are connected to each other, and what our ancestors experienced. Nations use history as the basis for law and government; for example, Americans' very rights are established in the U.S. Constitution, an historical document. Though most of us understand history as a record of the written word, this approach often omits many important developments. Written history tells us what was recorded on a given day but not why, or how people of the time reacted, or what the biases the person or persons doing the recording may have had. Oral history allows us to fill in the gaps by focusing attention on people's memories and lived experiences. History, then, is part of the larger package of social studies needed for active civic engagement.
&nbsp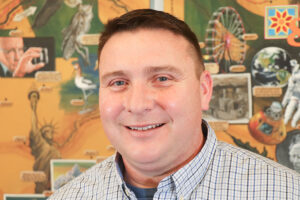 Potawatomi tribal council member Rafael Wahwassuck was asked to lead the Pledge of Allegiance at his elementary school and discovered that his family objected. He explains in this short video why the flag doesn't mean the same to all people. "I came home excited from school, explaining to my folks that it was going to be my turn to lead the Pledge of Allegiance, and I was told no. I didn't understand that right away. I didn't understand because everybody else was doing it in the class. So I waited all year for it to be my turn to stand up
Show More
in front of the class and lead the Pledge of Allegiance. Then I was given a short history lesson. Part of that lesson was how the meaning of the American flag was not the same for everybody in that classroom, and more specifically, what it meant for our people and how in certain circumstances, it could be viewed as a sign of oppression to our people. I left that day, knowing I didn't have to, but I was free to lead the Pledge of Allegiance if I wanted to. When my day came at school, I chose not to lead the Pledge of Allegiance. I was then promptly sent to the principal's office for not wanting to participate in the Pledge of Allegiance with the rest of the students. Again, that's just an early experience that I can recall, and it wasn't until later on in my life that I had an opportunity to speak with one of my uncles because, as you know, you know my family, I've had numerous veterans in my family throughout the entire history of this country. One of the ones who was a career veteran, I asked him, I said, "Why do you do what you do? I'm confused. I don't understand. If the United States came in and they imposed everything on us, they took so many things away from us, why do you then proudly serve in their Armed Forces?" He said to me, "The first time around when we had people coming in, we didn't stand up like we should have. We didn't stand up like we should have, and it put our people in a position where we are today back then." So he said, "I'm going to do my part to make sure that I can do whatever I can to protect our people today and make sure that our area and our land and our beliefs are protected today." Show Less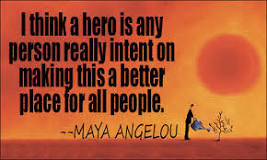 This lesson plan asks the essential question, "How do theories, beliefs and inventions transform society? Students will select an oral history interview from the KOHP collection, watch the video in order to draw conclusions about the historical significance of the person and the resulting consequences of that person's actions. Activities include taking notes on an Identity Chart about the important aspects of their identity and using Canva to create a comic book based on the Kansas hero's early life, achievements, and ideas. Complete details of the four-lesson plan can be downloaded below.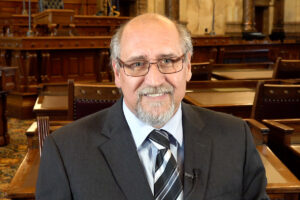 Dr. Jim Leiker, historian at Johnson County Community College, prepared […]