Meet the Interviewers
Meet the Interviewers
carolyn
2023-06-01T14:03:17-05:00
Interviewers for Diverse Voices in Public Policy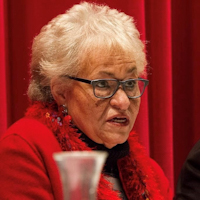 Frances Calloway Jackson served as Executive Director of Youth Development Services in Wichita for 30 years.  Born in Dodge City and educated at St. Mary of the Plains,  Jackson became involved with the social, political and cultural fiber of Wichita.  She devoted her career to leadership in citizen participation, community activism and service to youth, their families and other vulnerable groups victimized by poverty and discrimination.  She served as Dean of School of Christian Mission for the United Methodist Church, president of the Wichita YWCA, Sedgwick County Democratic Women and the Kansas Federation of Democratic Women.  She hosted "Voices from the Village" on 95.9 FM radio.  Currently,  Jackson is Queen Mother of the African American Council of Elders.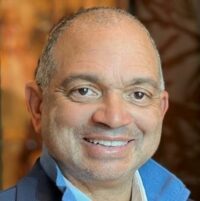 Eric L. Sexton serves as government affairs consultant to Foulston Siefkin LLP's  public policy team providing legislative monitoring and lobbying services.  He contributes to the Kansas Legislative Insights newsletter during the legislative session.  Sexton, formerly a member of Wichita State University's government relations team for 18 years and its executive director, has built strong relationships at the local, state and federal level. With bachelor of business administration and master of public administration degrees from Wichita State University, Sexton earned his doctorate in political science from the University of Kansas.  In 2002 President George W. Bush appointed Sexton to the President's Commission for the National Museum of African American History and Culture.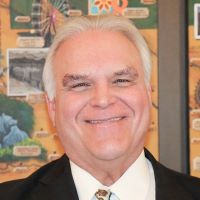 Brad Hamilton has a Bachelor of Arts in History major with a Political Science minor, a secondary degree in Education. He also studied law at Washburn Law School University and was a former county commissioner for Jackson County, Kansas for eight years. During that time, Hamilton was president of the Kansas County Commissioners Association. Hamilton also served as the Native American Affairs liaison for Kansas Governor Bill Graves.  During the Graves administration he was appointed to be the director of the Kansas Office of Native American Affairs, a position he held for eight years.  He is a member of the Chiricahua Apache tribe.
Interviewers for Kansas Courts and the Rule of Law
Richard Ross served the state of Kansas for thirty-eight years as the Reporter of Decisions for the Kansas Supreme Court and Court of Appeals.  He says, " I was lucky and honored to have served in that capacity during the entire tenure of Justice Six when he was on the Appellate Courts".  Ross will interview all the retired Supreme Court Justices for this series.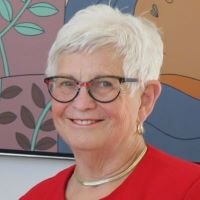 Deanell Reece Tacha had the privilege of serving on the United States Court of Appeals for the Tenth Circuit for twenty-five years representing the state of Kansas on that court. Prior to that service she was a  law professor at the University of Kansas and ran the Legal Aid Clinic in Lawrence.
Tacha has also served as volunteer interviewer for US Senator Nancy Landon Kassebaum Baker and her own interview can be viewed in the Courts collection.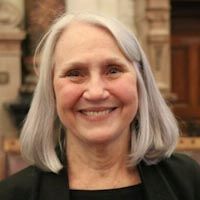 Nancy Parrish has served in all three branches of Kansas government.  She was first appointed to the Senate to fill an unexpired term, and then elected to the Kansas Senate and served 2 terms.  Governor Joan Finney appointed her in 1990 to serve as Secretary of Revenue in her cabinet.  Finney then appointed Parrish to the bench in 1994 as district court judge in the Third Kansas Judicial District.  Parrish retired in 2022 but still serves as a senior judge.  Her own interview can be seen in the Women, Then and Now collection.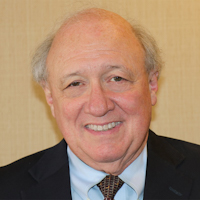 Jim Concannon became the longest-serving faculty member at Washburn Law School when he retired. The WU Alumni magazine reported Concannon's relationships with people, and his legendary stories, carried him through the decades and made him an iconic figure at Washburn Law for 50 years.  His honors include Kansas Supreme Court Justice Award (2012), Distinguished Alumni Award University of Kansas School of Law (2011), the Distinguished Service Award from the Kansas Bar Association in 2017.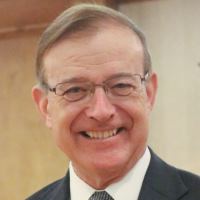 David Heinemann is familiar to the participants in the oral history project as the videographer.  His long career in the Kansas House enables him to guide the interviews and ask insightful questions.  Heinemann's recollections of  legislative activity and his skills in videography and editing have been invaluable.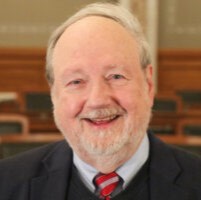 Richard Walker is a retired judge for the Ninth Judicial District now on senior status.  Walker, himself an interviewee for this collection and a former state legislator, has volunteered to conduct several interviews of people with whom he has worked.  See his interview of House Majority Leader Joe Hoagland (Statehouse Conversations) and longtime OJA administrator, Howard Schwartz, this collection–Kansas Courts.
Interviewers for Statehouse Conversations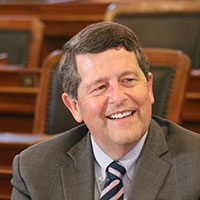 Alan Conroy has over 40 years of public service in state government in both the legislative and executive branches. Conroy served 28 years in the Kansas Legislative Research Department (the non-partisan research and fiscal agency for the Kansas Legislature). During his tenure at the Research Department, he served 10 years as Director of the agency after serving 10 years as Chief Fiscal Analyst. He is currently the Executive Director of the Kansas Public Employees Retirement System, serving in that capacity since 2012.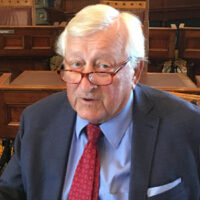 Dale Goter has been following and reporting on Kansas politics for  35 years.  His career began in 1982 as Statehouse Reporter for Harris News Service.  He moved to public television in 1989 as Public Affairs Editor at KPTS in Wichita, featuring Kansas journalists on Kansas Week for 17 years. He served as the City of Wichita's Statehouse lobbyist from 2006 to 2014, when he retired and formed the media consulting firm of Gotervision LLC.  Goter graduated from Kansas State University with a Bachelor of Science degree in Journalism and Mass Communications.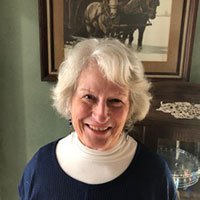 Janice Huston considers herself a life-long Kansan. Raised in Wichita, she graduated from University of Kansas and received a graduate degree in English from Emporia State University. Her career as an English teacher in middle school, high school, and a little bit of college spanned 35 years with time out to raise kids. But Huston's real love is history. Following her retirement in 2004, she began volunteering at the Lyon County History Center in Emporia. Since then she has written history articles occasionally for the Emporia Gazette, and serves as a Lay Minister substituting in Methodist churches. Huston and her husband Gene live northeast of Americus.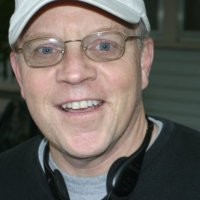 Burdett Loomis was an emeritus professor of political science at University of Kansas. He received his PhD in Political Science from the University of Kansas in 1974. His undergraduate degree was from Carleton College 1967. Loomis was active as part of an editorial writers group, Insight, commenting on Kansas politics. He spent a year observing the politics of policymaking in the Kansas legislature (1988-1989) which resulted in a book. Loomis also worked as communications adviser to Governor Kathleen Sebelius. He has written numerous books on government and politics and was a frequent editorialist from his home in Lawrence, KS.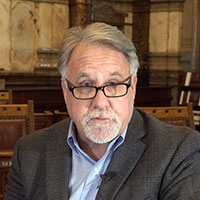 Jim McLean currently serves as Managing Director of the Kansas News Service, a post he has held since 2017. He directs a team of editors and reporters covering education, health, and politics for public radio stations across Kansas. Prior to that McLean was Executive Editor of the KHI News Service providing in-depth reporting on health and health policy issues. He served as the Statehouse Bureau Chief-Managing Editor for the Topeka Capital Journal for 8 years from 1996-2004. Educated at both the University of Kansas and Washburn University, McLean has a degree in political science from Washburn.  McLean also served as Communications director for Congressman Jim Slattery.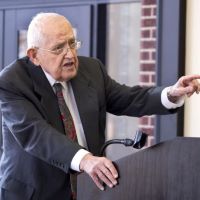 Loren Pennington was Roe R. Cross emeritus professor of history at Emporia State University.  He was shown here performing a Reader's Theater about William Allen White in the White Library as part of an 150th birthday celebration.  Pennington was known as a talented "re-enactor" after his retirement.  He had three different characters for his various historical presentations, including White and "Sockless Jerry" Simpson.  In those presentations Pennington spoke from the point of view of the character as well as the historian.  He also conducted countless oral history interviews, including the one for James Lowther on this website.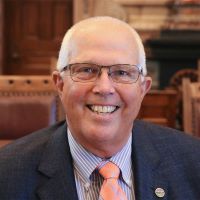 David L. Webb served in the Kansas House of Representatives from 1979 until 1984.  He succeeded Senator Jim Allen who resigned in July, 1991 and served in the state Senate until 1992. Webb is an auctioneer and certified appraiser by profession in addition to his grain farming operation.  Webb served on numerous boards in the state and nation since his time in the legislature.  Dave's wife Wendy founded the Parents as Teachers program in Kansas and was the coordinator for the Blue Valle School District prior to retirement.  She was honored for her vision in ringing the program to Kansas;  Dave and Wendy live in Stillwell, KS.
Interviewers for Kansas Governors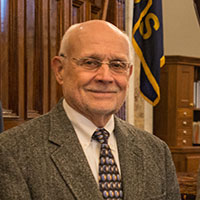 Edward (Ed) Flentje is professor emeritus at Wichita State University, who has served in multiple positions in higher education and Kansas government. Flentje began his education at the Kansas State Teachers College (now Emporia State University) graduating in 1964. He continued his education at George Washington University and finished with his doctorate from University of Kansas in 1970. After graduating from George Washington University, Flentje spent five years in Illinois as either a visiting professor or professor at several institutions including  Southern Illinois University.  In 1979, Flentje began teaching at Wichita State University in the Hugo Wall School of Public Affairs and attained the rank of Professor.   In 1999, Flentje became Director of the Hugo Wall School of Public Affairs, where he served for nine years.  Flentje served as a cabinet official for two Kansas governors. In 1975, Governor Robert Bennett tapped Flentje for his director of planning and research.  In 1986, Governor Mike Hayden recruited Flentje as Secretary of Administration.  In 2008, Flentje was named interim city manager for the City of Wichita.  Flentje served seven months in that role. Then at the end of 2011, Flentje spent six-months as Emporia State University's interim president .  During his tenure at Emporia State, he helped establish new scholarships for freshmen and transfer students.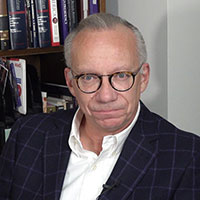 Mike Matson former broadcast journalist at WIBW-TV, Topeka, and a statewide radio news network, lives in Manhattan and now works for the Manhattan Chamber of Commerce.  Prior to that, he worked as Director of Industry Affairs and Development for the Kansas Farm Bureau. Matson has more than 30 years of professional communication experience. His career has spanned three somewhat similar fields—journalism, politics and advocacy. As a reporter he covered politics and government and later served as Communications Director and Press Secretary for Governor Bill Graves. He also managed marketing and outreach for the Kansas Leadership Center. He is an author and a columnist, writing for the Manhattan Mercury.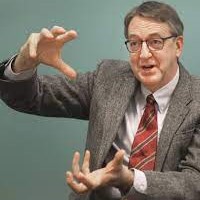 Duane Goossen,  former state legislator, budget director and Secretary of Administration under Governors Kathleen Sebelius and Mark Parkinson  served in elective or appointive office from 1983 to his retirement in 2011.  A graduate of the Kennedy School of Government at Harvard University, he earned a Masters of Public Administration degree.  For the interview of Governor Sebelius, Goossen partnered with Joan Wagnon, former Secretary of Revenue under Sebelius, to explore fiscal policy in her administration.
Interviewers for Reflections on Water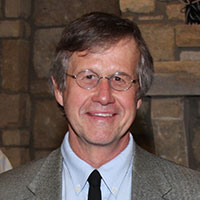 Rex Buchanan is Director Emeritus of the Kansas Geological Survey (KGS), based at the University of Kansas. Rex grew up near Little River, in Rice County, Kansas, on the edge of the Smoky Hills. He has an undergraduate degree from Kansas Wesleyan University and graduate degrees from the University of Wisconsin-Madison. He began his career at the KGS in 1978 and was the Interim Director from 2010 to 2016. He was an ex officio member of the Kansas Water Authority and has helped with the KGS annual water-level measurement program in western Kansas since 1995. Rex is the co-author of numerous books, is active in various professional organizations, and has been recognized by national organizations for his contributions to the field of geoscience.
Interviewers for Notable Kansans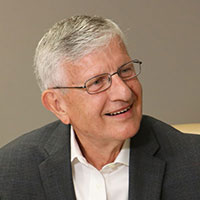 John Andrew (Andy) Tompkins is a native of Oklahoma where he graduated from East Central University in 1969. Tompkins received his master's degree in Education Administration in 1973 from Emporia State University and his Doctorate in Education from the University of Kansas in 1977. Tompkins' career covers nearly 50 years in education in Kansas at all levels from secondary teacher to Commissioner of Education, President of the Kansas Board of Regents and interim University President.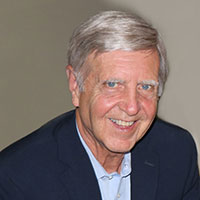 Michael (Mike) Lennen, a Syracuse, KS native, graduated from of Southwestern College in Winfield in 1967 and Washburn University's School of Law in Topeka in 1974. He has practiced law in Kansas for nearly 40 years. Mr. Lennen served as law clerk to U.S. District Judge Frank Theis, Chair of the Kansas Corporation Commission, Secretary of the Kansas Department of Revenue, and Vice-president for Regulatory Affairs at Westar Energy in Topeka. Mr. Lennen also has been actively involved in numerous civic and cultural organizations.
Interviewers for Women Then and Now Project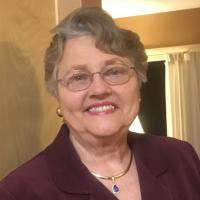 Joan Wagnon is a retired Kansas politician and non-profit administrator. Wagnon was a Kansas state representative from 1983 to 1995. During that period she also was the Executive Director of the Topeka YWCA, a position she held for 17 years. She worked two years as Executive Director of Kansas Families for Kids before running for Mayor of Topeka in 1997. Wagnon became the city's first female mayor. She left city hall in 2001 and worked in banking until she was tapped by Governor Sebelius to become Secretary of Revenue from 2003 until January 2011. Wagnon has volunteered since 2015 as the project director for the Kansas Oral History Project in addition to many other volunteer jobs.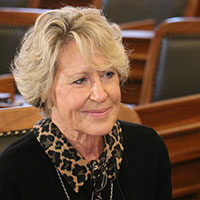 Patty Clark holds a bachelor's degree in agriculture with a minor in journalism from Kansas State University and is the founding member of the Kansas Agriculture and Rural Leadership Program. Patty's career in public service spanned 23 years at state and federal levels which involved working closely with both executive and legislative branches. In the non-profit sector, Patty served as Vice President and interim President of Kansas Leadership Center (KLC) in Wichita and during that time helped design and conduct numerous one-on-one interviews, as well as focus group engagements, which formed foundational principles of KLC leadership curriculum.