Interview Series of Don Hill by Janice Huston, Spring, 2017
Interviewed by Janice Huston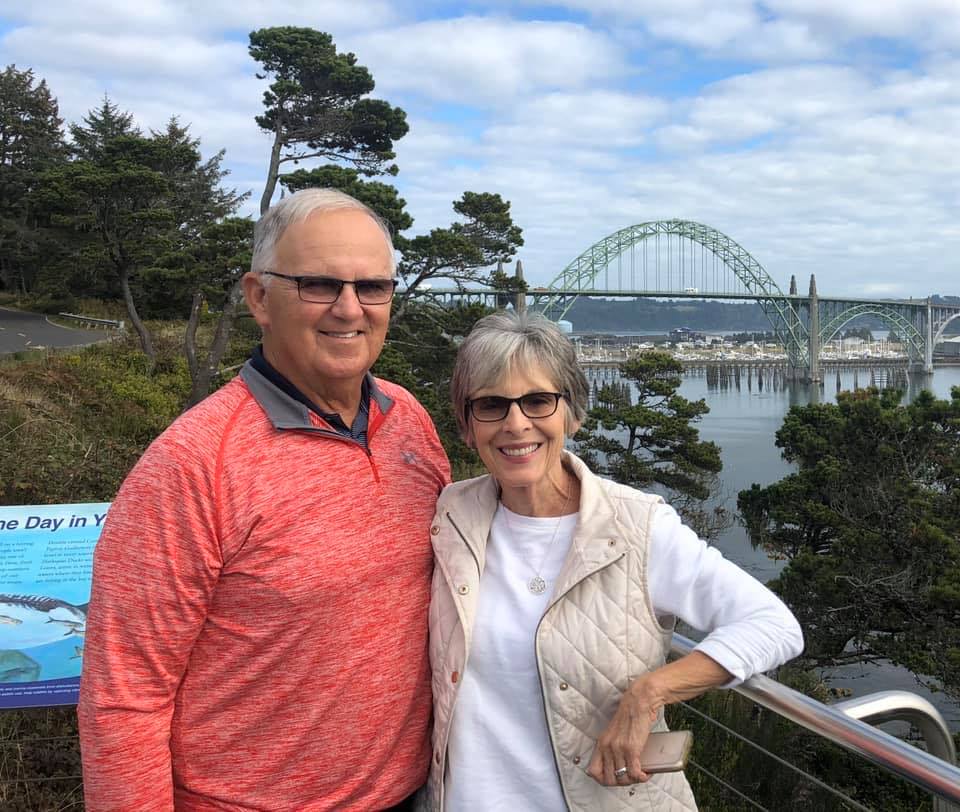 Interview Description
In a wide-ranging series of interviews conducted by Jan Huston of the Lyon County Historical Society, former Representative Don Hill talks candidly about his experiences over 14 years of service to the 60th district in the Kansas Legislature (2003-2016). During those 14 sessions Hill experienced a sea-change in legislative culture as well as a profound shift in political philosophy among its leaders. Hill worked closely with three governors - Sebelius, Parkinson, Brownback--and several Speakers of the House. His interviews reveal the intricacies of creating public policy and making change happen. For students of Kansas government, this set of interviews is invaluable to understanding the shifts in leadership which occurred during this period, as well as policy failures and successes with tough issues such as Medicaid expansion, a 10-year highway plan, and expansion of a coal-fired plant in the Garden City area.
Interviewee Biographical Sketch
The Emporia Gazette wrote about Don Hill: "Not many people can say they have devoted more than half of their lives to bettering their community." The occasion was his receipt of a Lifetime Achievement Award from the Emporia Chamber of Commerce. Hill served 14 years in the Kansas Legislature representing Emporia. A pharmacist by trade, Hill purchased Harris Drug in Emporia in 1972 and later changed its name twice, to Hill's Apothecary and then Medicine Shoppe. Since 2017 the retired legislator has been serving as Government Relations Specialist for Emporia State University and sat on the board of the Kansas Health Foundation. Don Hill and his wife Robbie celebrated 50 years of marriage in June 2019 and raised two children. Don Hill characterizes himself as a moderate Republican. http://www.emporiagazette.com/free/article_da35fc08-3222-11ea-966d-e3d84ea2faf8.html
Transcript
 [These  two interviews conducted on March 9 and March 16, 2017 are the first in a series of interviews with Don Hill, conducted by Jan Huston for the Lyon County Historical Society.  At the end of these two interviews, additional interviews from March 23, March 30, April 6 and April 13, 2017 are appended.]
JH:  Don, would you give us some information about your background and your developing interest in politics?
DH:  I was born and raised in Smith Center, Kansas.  Both my mother and father grew up there as did their parents, so multi-generations from Smith Center.  Smith Center is in north central Kansas.  Smith County is the geographical center of the historical continental United States – the original 48 states.  I studied that in sixth grade geography.
My parents were both from farm families, and I was an only child.  My dad was a World War II veteran.  He left the farm and got involved in the auto industry and worked for a car dealership there in Smith Center in the parts department.
He was 27 years old when World War II was declared and went into the Army;  my parents were married at the time.  I was a post-war baby, the first of the baby boom generation.  While he was gone, my mother did some teaching and also worked for a local doctor.  My dad served in the Philippines in the Pacific and ended up getting malaria and had to return on a hospital ship.  He was pretty sick for a while, but got back safe and sound, thankfully.
It wasn't long before I came along.  I was born in December of 1946.  My dad ended up back at work in the car business.  He was given an opportunity in the mid-50's to buy a portion of the dealership.  The owners were two brothers that were a generation older than he.  That was his career.  He ended up later having sole ownership.  They sold GM and Chevy products.  He also got involved in the farm implement business.
My mom was for the most part a stay-at-home mom, but she was active in the community.  Later, after I left for college, she was involved in helping with the business as well.
My parents were what I would describe as civically engaged, which had a big influence on me in our small community.  I had 55 or so in my class when I was going through school.  I had the opportunity to do everything:  sports, music, drama, and student organizations.
My dad was a volunteer fireman.  This was his first civic duty activity, and then he became a city councilman.  Maybe, subconsciously, that had an effect on me.  There were two or three agenda items that he became really involved in.  One was the development of the airport in Smith Center.  During that time the advocacy he provided in the leadership in city hall was important to be sure that the safety of the airport and the lighted runways were an attribute to the community in recruiting doctors and professionals.  He also was involved in procuring an adequate water supply for Smith Center.  The most impact to me was that Smith Center didn't have a swimming pool.  When I was learning to swim, we got on an old school bus and drove to Downs, which was 25 miles away.  It took me four years to pass beginners swimming because I didn't have any other opportunity to swim.  During Dad's time on city council, they approved building the swimming pool which is the pool that still serves Smith Center today.
Our community and our family were close-knit.  We were involved in the church as a family.  My mom and dad and I all sang in the church choir together.  I was involved in Boy Scouts and became an Eagle Scout.  That was no doubt an important part of my formative years.  I have a fairly large extended family.  Most of them lived in Smith Center.  My mother had four siblings living there.  My grandparents moved off the farm and lived in town.  My dad had one brother.  Dad's parents continued to live on the farm.  In this close-knit community there were opportunities to be engaged and even have some leadership roles, probably a blessing to me, helping lead me on the path that I followed.
After I graduated from high school, I went to K-State, and my intention was to become a pharmacist.  I had had a chance to work for a local pharmacist, Bill Hawes, starting in about the seventh grade.  I was a soda jerk, did housekeeping, clerical work, and odds and ends.
I wanted to get a business degree before I went to pharmacy school.  That was the plan that I pursued.  I was in ROTC at K-State.  At that time it was mandatory to do two years of ROTC.  I like that and ended up going into advanced ROTC with the expectation that I would end up getting my commission after I graduated and go into the Army for my military commitment.  Our country still had the draft at that point in time.
I was in business school, and it was my third year at K-State when I started making plans ahead.  At that point in time Pharmacy was a Bachelor's Degree, and I found out that the Army would not allow me to graduate with my business degree and get my commission from K-State and give me a deferment for Pharmacy School because it wasn't an advanced degree.  So, in the next scenario I would have done my military commitment, but as a business graduate, and then after that come back to do pharmacy school.  Finally I made a decision to transfer to pharmacy school after my third year at K-State, which I did.  I finished ROTC at KU and that worked out well.  I graduated from KU with my pharmacy degree in May of 1971 and was commissioned.  I worked at Blaylock Drugs in Topeka until I got my orders to go on active duty in the Army in January of 1972.
When I was at K-State and KU as well, I was involved in some extracurricular activities and student government.  At K-State I was active in an associated student government committee and worked on projects.  I was also in Delta Upsilon fraternity, serving as rush chairman and eventually president of the chapter.  In hindsight, those were positive influences and opportunities to learn new skills, to meet and interact with people and sort of push the envelope and get me out of my comfort zone a little bit.  At KU I was a student senator, so all of those things cumulatively were reinforcing and building one on another as a positive experience.
I went on active duty, as I mentioned, in January of 1972.  I was at Fort Sam Houston and was a Medical Services Corps officer in basic training.  And the last day of our class, they came in and told us that if any of us were hoping to go on active duty, we better plan on finishing in the top 10 percent of our class.
Vietnam was winding down at that point in time, and they were downsizing the military.  They had more medical service officers than they needed.  While I was planning on being on active duty, it would have been a good experience professionally because I would have been a pharmacy officer.  I would have been practicing pharmacy almost certainly at a hospital someplace.  That was something that would have been a building block or an opportunity to get a more wide experience base, but I was also married at the time.  Robbie and I met at K-State in 1968 when we were both juniors.  She's from Parsons, and we married in the summer of '69 after she graduated from K-State.  We were in Lawrence my last two years of pharmacy school.  She is an elementary teacher and taught in Tonganoxie for those two years.  After I graduated, I worked in Topeka part-time, waiting to go on active duty while Robbie subbed.  Soon we found ourselves in San Antonio, and while I would have been happy to stay on active duty, I was happy not to do that as well.  So I ended up being on active duty for only 90 days training.  I got out in April of '72.
We knew we wanted to be in the Midwest, and we had an opportunity to be in Kansas.  There were a lot of opportunities, and we were going to take our time looking around.  We looked from Independence, Parsons, Olathe, and Leavenworth and out west to Sterling and Lyons.  We probably had no less than 15 pharmacies and communities that we visited contemplating where I would go to work or land.
There was a store for sale in Emporia.  It was my goal to be in business for myself – to own my own business.  But I had not contemplated that it would come immediately.  But the store that was for sale in Emporia was Harris Drug.  Haynes Hardware was still in business then and might have been about the same vintage.  A Welsh immigrant family, the Morris family, started the business I bought in February of 1885.  It was Morris Drug, then it was D.W. Morris & Sons.  Mr. Harris bought it in 1965.  Now that store was for sale.  It was a quiet little pharmacy.  Truthfully, it was on the decline at that point in time.
We liked Emporia.  It was between Parsons and Smith Center.  We really like the community.  We like the university, a college town.  We didn't know more than a handful of people in Emporia.  No particular draw in terms of family or friends.  In June of 1972 we ended up buying Harris Drug, and that's how we made it through the first quarter of a century from Smith Center to Emporia, and we've been in Emporia ever since.
JH:  Okay.  So you're here in Emporia, and you have begun your new business.  I guess we could go on to the next quarter of a century.
DH:  I'm ready.  That business was at 423 Commercial, right across the street from the old court house.  At that point of time the Chamber of Commerce was located on the corner of 5th and Commercial.  I can remember one of my first days in Emporia I went over to the Chamber of Commerce.  That's what business owners do:  they join the Chamber and get involved.  Evora Wheeler, who is still active in the community today and is a former city commissioner, worked at the Chamber for a long time, and she was there.  Dale Stinson was the chief executive officer of the Chamber.  The Chamber ended up being something that I continue to be involved in and had leadership opportunities.  It was definitely a building block for our lives for the next quarter of a century.
Robbie and I joined the Congregational Church.  Robbie was raised in the Baptist church, but the pastor of the Congregational Church at the time was Steve Williams whom I'd had a chance to meet.  We really liked him.  Also what is important, or perhaps a main factor was that the pharmacy was still open on Sundays.  The Congregational Church at that time was the only church in town that had two services.  We were able to go to the early service, and the pharmacy was open from 10-1 or 11-1.  So the opportunities to meet people and have some involvement in the church were also something in addition to the Chamber of Commerce that provided outlets or avenues for building a sphere of acquaintance.
The third leg of that stool was a service club.  I ended up joining the Rotary, which I continued to be a member throughout that entire time.  I think I was the president of the Rotary Club six years after I came to Emporia.  Those opportunities I did for business reasons, and I did it for personal reasons.  You know things you enjoy.  I enjoy being involved and being in the know.  The Rotary Club, the Chamber, and certainly to some extent the church all gave us opportunities to interact with people and to serve.  Ultimately, that is important, I would submit, for a successful life.  One of the things I always want to do and still do is be in the growth mode.  There are so many different spheres, whether it is spiritual, personal, business, financial, intellectual, or physical having varying degrees of success in those realms.
Continuing to be involved, I was the chairman of the Chamber of Commerce in 1986.  That was another opportunity that I enjoyed.  You have a feeling that somehow you might be contributing to the greater good in some of those different endeavors.  The business did fine.  It grew slowly.  I was pretty much a one-pharmacist operation for the first six or eight years.  Then in the early '80s I was able to start hiring some part-time relief pharmacists.  I, of course, needed to do that, and it allowed me to be involved in some of the activities and organizations that took me away from being at the business the whole time.
In 1978 we moved the business from 423 Commercial to 10 W. 5th, and then in 1980 we built the office building at 12th and Lincoln, closer to the center of town and near the hospital.  Obviously, that was my main focus, and at the same time I continued to be involved in community things.
Maybe a pretty significant opportunity came in 1986 when I was nominated and applied to be in the Leadership Kansas program, which was at that time run solely by the Kansas Chamber of Commerce.  It hadn't been in existence that long.  It was started in the late '70s by a group of young business leaders.  Actually, Gary Sherrer, who has significant Emporia and Emporia State ties and was later Secretary of the Department of Commerce and Lt. Governor, was one of the founders of Leadership Kansas.  Prospective members go through a pretty rigorous application selection process.  At that time we had 35 in each class.
I was selected, and one of my favorite sayings is "The only world you have is the world you know."  The framework of Leadership Kansas program, the intensity of it, and the time we spent, which was basically two and two-and-a half days monthly for six months, starting in May and ending in October.  Some of my classmates were folks who had already been successful, some were young, full of potential, rising star folks.  And then we had some other folks who had been there, done that; proven leaders like Audrey Langworthy, who was a state senator at the time.  Janice Lee, who later became a state senator, was on the State Board of Education.  Sandy Praeger, who was a state senator at the time, and ended up being State Insurance Commissioner.  Marty Crow was another classmate that became a state legislator.  There were mayors, county commissioners, and police chiefs.  It was a pretty diverse group.  It was diverse in every way that you could think of it being diverse.  And diversity is one of the objectives of the selection committee.
JH:  From all across Kansas?
DH:  All across Kansas.  We had two classmates from Liberal, and two classmates from Garden City.  And that's definitely an objective.  During the program we moved throughout the state.  We had a program at Colby, Kansas.  I will never forget that.  It was instructive to me.  Audrey Langworthy, a state senator from Johnson County, had never been to Colby.  We were sitting on a flat-bed in the middle of a corn field, and there was a tractor, a combine, and a drill.  Lon Frahm was the presenter.  The only world he has is the world he knows.  It might have been Senator Langworthy who asked the question.  "Well, you're out here and where do you get your news?"  He said, "Well, from several sources.   My daily routine is to read three newspapers."  The contrast was that Audrey Langworthy reads one paper.  That was a moment for sure.  It wasn't a transformative experience, but it was definitely very affirming and a reinforcing experience.
At the end of the class in October, a couple of things happened.  One of which was that each class selects two of their classmates to continue as part of the governing board of trustees of Leadership Kansas.  They serve a three year term.  So at any given time back then, but it is still fairly similar, the board of trustees has six graduates from the program and then it has designees from the Kansas Chamber.  I was selected by my classmates to continue in the Leadership Kansas Board of Trustees.  The other member of our class that was selected was Sandy Praeger.  And obviously, that was an honor.  I'm still so grateful for that opportunity.  And it also opened more doors in terms of contacts.  The other thing that we did during our last meeting of our class was an evaluation of the experience and how it impacted you with what you do or what you had the opportunity to be a participant in.  I wrote it down on paper for the first time.  I could see myself at some point, if the circumstances were right, seeking to serve through public office.  That was 1986.
The time I spent on the Leadership Kansas board was a great opportunity.  Over the years I served, I was there for three years as a regular board member, I served a year as chairman-elect, and served a year as chairman, and finally a year as past chairman.  So I ended up being on the board for six years.  Some of the people who were on that board with me (basically a 12 or 13 member board) included Gary Sherrer, John Carlin, Bill Graves, and John Moore.  It all led to just being more comfortable with other Kansas leaders, and you might have something to offer on occasion and more opportunities to learn and get a greater depth of understanding.  At that point in time there was certainly not even a hint of partisanship in that whole experience.
JH:  Is there now?
DH:  I would hope not.  I'm afraid there is more of that, although I'm a little bit sad that we have not had more Emporians a part of that.  It has been several years.  Allison Garrett, ESU President, has been selected for this class.  She starts in May (2017).
JH:  Is she encouraged?
DH:  Yeah.  Somebody who is functioning at her level with her responsibilities, well, you would hope.  You can make a case what's she going to get out of it?  But I can guarantee she will get a lot out of it.  But even as importantly if not more importantly, she will contribute to her 35 classmates.
Leadership Kansas has gone from a Chamber function to now an allied organization with the main sponsor the Chamber.  I think the Kansas Chamber has gotten very very political these days.  Bottomline, it is about smaller government, it is about lower taxes, and it's about 'don't distract us with the quality of life and education, that's not our deal.'  And of course we can disagree.  In another context, that's a different story.
Leadership Kansas is a good thing, and it was very impactful for me as it turns out. I don't know if I would have ended up doing what I have done without that experience, but it certainly made it more likely and gave me more tools and more contacts by participating in it.
Robbie and I have two kids.  Holly was born in '75, and Spencer was born in '77.  In those years, that, of course, was a new focus and the most important focus, so we were juggling those things.
As I continued down the path, I was first encouraged to run for office in 1996 when Jim Lowther retired.  The chairman of the Republican Party at that point in time was Mark Parkinson.  I can remember getting a call from Mark and then being visited by the state representative named Bob Tomlinson.  I appreciated the interest that they had, but the time was not right.  I wasn't at a place in my business or profession  that I could make such a commitment.  We weren't in a position with our family.   Spencer was still at home, and Holly had started college at that point.  So part of our discussions, Lloyd Stone's name came up.  Lloyd was a good friend and was in the process of getting ready to retire from Emporia State, so he ended up running and was successful with his election.
A couple of years later, after Jerry Karr had retired, Harry Stephens was selected by the party to fill his unexpired term.  Harry was running for the first time for re-election.  Some of those same "suspects" came back to me and encouraged me to think about running for Senate.  My answer and circumstances were pretty much the same.  And also, I wasn't really too interested in running against an incumbent, especially an incumbent I pretty much agreed with about 90 percent of the time.
So a couple more years went by, and Lloyd decided to retire after serving three terms.  Selfishly, I would have really liked for him to serve another term or two.  But Lloyd was just really in his sweet spot.  It takes a term or two terms to get the hang of it, and get the experience you need to be influential.  When Lloyd retired he was the authority of KPERS and retirement issues.  Obviously, he was qualified and respected as a voice on public education and higher education matters, but he wanted to slow down a bit; he wanted the opportunity to be able to golf in February and be in a warm place.  By that point in time, Lloyd's middle son John and our daughter Holly were married (2000).  Lloyd had been Robbie's mentor and counselor when she went back to school at Emporia State to get her Masters' degree in counseling.  So a lot of connections, personal, professional, and family connections with the Stone family, and at this point I had a heads up that he was thinking about retiring.  The timing was still not perfect, but it was much better, and my interest had grown.  Slowly, but surely.  That's when I made my decision to seek the position in the House of Representatives.
And that was the year that, well, we can't forget the role I played in the Graves administration on the Highway Advisory Commission.  And that was very impactful.  It was something else to learn about transportation policy.  So I had done that, and had a fair amount of contact with the Graves administration, and Bill Graves had become a friend over the previous eight years or so, and that whole relationship had started with Leadership Kansas.  So Graves' eight years were ending, and there would be an open seat in the Governor's race.  That ended up being a race between Kathleen Sebelius, who had been serving as insurance commissioner, and Tim Shallenberger, who had been a former House Speaker and had been elected and served as State Treasurer.  A pretty clear choice.  Tim Shallenberger was the first Republican – maybe in forever- that was not a moderate Republican.
Sandy Praeger was running that year, too, for the first time for a statewide office.  She had been in the Legislature, and of course, was running to succeed Kathleen Sebelius.  Lynn Jenkins had been in the state senate.  She was running to become the state treasurer.  It was interesting, the little disconnect between the top of the ticket and some of the other folks locally.  Dale Bell was running against me as a Democratic candidate for the 60th District.  Dale was a good friend and someone who had been involved in public service and had been the city attorney for the city of Emporia and had been in the community and was a solid, solid candidate.
JH:  What happened to him?
DH:  He still works for TFI.  They still live in Emporia.  He just works out of town and you just don't see him.  It's been months.  He and Linda still live over on Coronado.
So that was my first foray into campaign politics.  It was something I actually enjoyed.  I had tested the waters.  I wasn't the United Way Campaign chair because I was trying out politically.  But it was something I saw as a by-product; I had been United Way Campaign Chairman, I think in 2000.  I had also been Bill Graves' county chairman each of the two times he ran for governor.  So I sort of picked up a little bit on some of the how-to's.  It was a different game than it is today for sure.
It ended up being a pretty close election.  There wasn't very much Dale and I disagreed on.  I managed to keep some distance from Tim Shallenburger.  Tim was not a radical, you drain the swamp from Gov. Graves and Gov. Finney.  My platform was in support for education, support for economic development and jobs, and support for health care.  I just took my experience;  I had been a business owner involved in the business community, been a healthcare professional and a product of the education system.  Our two kids and Robbie were involved.  It ended up being a popularity contest.  I may have been a little better known.
JH:  To me you were.
DH:  Where I might draw a line of distinction in that campaign, one of the things that we didn't hammer on was family.  We had two kids that were involved.  That might have been the difference.  Dale and Linda didn't have kids.  It was hard to differentiate.  It wasn't as though either of us were latching onto the top of the ticket.  Of course, Kathleen ended up winning rather handily here.  The 60th District is a very purple district, and it fit me throughout the time I served, and it is still that way.
So that gets us through much of the next 25 years, a little past 25 years.  I'm elected.
March 16, 2017    Don Hill, former representative for the 60th District of the Kansas legislature.  Interview conducted by Jan Huston
JH:  Good morning, Don.  We were thinking last week and you had mentioned that a lot of new things were beginning in 2002.
DH:  Well, 2002 was the year I ran for a vacant seat in the Kansas House.  The vacancy was by virtue of Lloyd Stone's decision to retire after he served six years (3 terms) in the Kansas House; it was also the end of Gov. Bill Graves' tenure as governor.  He'd served two four-year terms, and of course, our governor is term limited so he wasn't going to be seeking reelection.  It was a bit of an upset of the apple cart because Kathleen Sebelius was running for governor as a Democrat, opening the insurance commissioner seat.  That was a state-wide elected office so that was going to be an open seat.  A candidate for that seat was Sandy Praeger, who ended up winning that seat.  The Republican candidate for governor was Tim Shallenberger.  Tim had been the state treasurer, a state-wide elected office, so there were a number of open spots on the state-wide ballot by virtue of shuffling around and by virtue of Gov. Graves' term limit.  That was part of the backdrop.
There were also some significant changes in the House of Representatives.  Kent Glascock had been the House Speaker, and he had to retire from the Kansas House as he was also a candidate for governor in the Republican primary that he ended up losing.  That was actually a pretty crowded Republican primary, and I can't recall all the people who ran.  Bob Knight, the former mayor of Wichita, is one that comes to mind.  There was just a lot going on.  An exciting time.
I had made my decision to run.  I came in quickly to meeting a number of the other candidates that were running for the Legislature.  That particular year, 2002, there weren't all that many incumbents being challenged.  The point is, I had the opportunity pretty early on to start meeting colleagues who were also candidates as we went to different functions.
The class of 2002 was, of course I am biased, a pretty extraordinary group.  And to illustrate that, Bill Kassebaum was in that class.  Representative Kassebaum ended up being a short-timer, and we can talk about that a little bit later.  Bill was one of those that actually did run against and defeat an incumbent, Sherry Weber, who had been the majority leader in the Kansas House.  She ran against him again two years later defeating him.  Ed O'Malley was a member of that class, and Ed O'Malley is actually now one of those who have announced he is running for governor (2017)  Retiring after his third term, he has been the CEO of the Kansas Leadership Center in Wichita.  Scott Schwab was a member of that class, and Scott is now the Speaker Pro-Tem in the House.  Scott took terms away from the Legislature to run for Congress in the third district against Dennis Moore, the incumbent.  Scott was not successful, but he's now back in the Legislature and has been a solid legislator.  Josh Svaty was also in that class.  He has served in several capacities, among them the Kansas Secretary of Agriculture.  That is why he left the legislature when he was appointed to that position and served in the federal Department of Agriculture.  Svaty was young when we were elected, still young, but we'll likely be seeing his name in the future as a possible candidate for Governor.   Tom Holland was in that class.  He's also a Democrat, and he ran for the governor in 2010 when Gov. Brownback ran for his first term.  Paul Davis was in that class.  Jeff Jack was a classmate.  Jeff is not in the legislature any longer; he's now a district court judge in the Parsons area.  Kevin Yoder was in that class.  Of course, Kevin was elected Kansas Congressman from the third district.  Terry Huntington was in that class.  Terry served in the Senate after several terms in the house.  Cindy Neighbor is actually now serving her third stint in the House.  She was elected, then defeated, changed parties, was elected again and then defeated and now she has been elected for the third time.  Right now the freshman class that Mark Schreiber was elected to is sort of following the path of that 2002 class that I was a part of.
That class was known for its bi-partisanship, and for forming a freshman caucus which was bi-partisan.  The freshman caucus became a little more notorious; the press labeled the group that ended up sort of evolving as the "Sweet Sixteen."  It was the time when the Montoy school finance case was in the process of being adjudicated.  It was also a time when the state was experiencing some budget difficulties, in a period of recovery.  The House had voted for a tax increase to support school funding, but the move had failed in the Senate.  All in all, the class of 2002 was a good group of successful people, 27 in all, and 7 of them in their 20's.  They continue to be engaged.
My initial impressions of serving in the Kansas House were that it was very exciting.  I was experiencing a very steep learning curve.  That first year, not only was there a new engaged freshman caucus, but there was also new leadership in the House, due to Kent Glasscock's retirement.  It was indeed a honeymoon time.  I was appointed to good committees.  Of course, the Speaker makes the final decision, but my appointments were to committees I was most interested in:  the health care committee, business and labor, economic development and tourism, and the higher education committee.
As  members of the higher education committee, we had several important policy pieces that we dealt with.  The children of undocumented immigrants were granted in-state tuition.  There were several requirements:  they had to have been here 3 years, they must speak English, and they must be on a path pursuing citizenship.  At that time (January 21, 2003) Monica Hashmi, a representative of Emporia public schools, (her husband Sajad Hashmi was the dean of the business school at ESU) testified as to the benefits of this legislation.  This law that we passed in 2003 has withstood no less than half a dozen attempts to repeal.
Another positive experience that we dealt with that first year was when Citizens for Higher Education collaborated with the legislative higher education caucus.  This citizen group was composed predominantly of Republican business leaders who recognized the importance of education and saw that working with the Higher Education Committee in the House made up of primarily moderate Republicans and Democrats could lead to positive outcomes.  This group continued throughout the Sebelius/Parkinson terms, but has gone into dormancy as a pragmatic decision based on Governor Brownback's choices for the Board of Regents.  The caucus's thinking was, "Let's all get along."
The atmosphere in 2002 was very comfortable.  Mentors helped smooth the committee-driven process which helped form small groups.  Politics that year included voting on school funding for public schools in Kansas, the Montoy case.  The lower court had ruled that funding was inadequate and unfair.  When it came time to vote, I voted yes.  The phone rang.  It was Governor Sebelius calling saying, "What are you doing?"  In an uncomfortable moment, I knew that our vote had been for a paltry sum, compared to what was needed.  From 2003-2005 there was lots of push-back partly because the court was so prescriptive as to its directions regarding public school funding.  Eventually in a special session in 2005, the legislature passed an amount that satisfied the court decision.  Friendship with Governor Sebelius was a plus.  "We only have one Governor at a time, and we better get along" is and always has been my philosophy.
Another piece of legislation we worked on during these years was the Kansas Economic Growth Act which was designed for growing the Kansas economy.  Gov. Sebelius was on board in this endeavor, providing leadership throughout.  Several elements of this act included the creation of the Kansas Bio-Science Authority, the creation of centers for excellence, the creation of "rising stars" academic centers for the cancer center at KU, and the NBAF (National Bio and Agro Defense Facility).  Unfortunately, most of these programs have been done away with because of scarce resources in the state budget since the 2008 recession and the 2012 tax cuts.
During my early years in the legislature, we passed a pay raise for state employees.  The economy was good, and there were balanced budgets after 2004-2005.  We did away with the inheritance tax and the tax on new machinery, leading to business expansion;  in Emporia, an example was the Hill Pet Nutrition Facility.  The franchise tax was eliminated.  State government began making investments in public education as a response to the "crumbling classroom" concern of the Board of Regents.  Investments were also made to the Kansas Arts Commission, giving the film commission more adequate resources.
Governor Kathleen Sebelius had a great run.  She was lucky; perhaps Governor Brownback was just as unlucky.  During her terms, recovery from an economic downturn in 2002 was robust.  She was a great leader and a good bipartisan partner.  It was a good time for business investments.  KU Pharmacy School attracted two preeminent scholars, each bringing tens of millions of dollars with them to the school.  I was appointed to the health care cost containment task force made up of administrators and policy leader.  Doug Mays also selected me to be part of the standing health committee for NCSL (National Conference of State Legislators) peers for health policy.  I attended a rural economic development group in Fergus Falls, Minnesota, during this growth period.
In 2006 Governor Sebelius selected Mark Parkinson, a life-long Republican, as her Lt. Governor.  She recognized that in this Republican state, her elections needed bi-partisan support.  Governor Sebelius had appointed prominent Republicans to her cabinet.  Duane Goossen of Goessel was selected as state budget director, and Mike Hayden was made Secretary of Wildlife and Parks/Tourism.
The effects of the world-wide recession of 2008 were beginning to be felt economically in Kansas by early 2009.  In-coming President Obama tapped Governor Sebelius to be his Secretary of Health and Human Services, so Lt. Gov. Mark Parkinson succeeded her to the governorship.  Troy Findley, the governor's chief of staff, was appointed Lt. Governor and continued as chief of staff.  Gov. Parkinson walked in to put out fires and put his thumb on the dike economically.  A dip in revenues followed hard, and the legislature had to defer payment on school finance in the Montoy case.  2009 was OK, but by 2010, it was clear spending would have to be cut or funding increased.
Gov. Parkinson's State of the State speech may have been the best speech I heard during my tenure in public service.  He proposed a 1% increase in sales tax to balance the budget.  Ultimately, this sales tax was passed, probably because it was easily implemented.  Other choices were more progressive but more difficult, practically and politically.
Much good policy work was done in this time.  I was a more senior moderate Republican.  I saw myself as a convenor.  A 10-year Comprehensive Transportation Plan was approved.  A Clean Indoor Air Act prohibited smoking in indoor places.  These acts were passed by close votes, bipartisan votes.  The Primary Seat Belt Law passed although the Republican House chairman opposed it.  A Libertarian, he believed big government didn't have the right to dictate, and he felt it would cost too much.
Another policy item that stands out which passed in 2010 was the limited expansion of gaming when the legislature permitted state-owned casinos.  We already had the lottery and para-mutual betting.  This law expanded gambling within four areas of the state.  Governor Sebelius supported this contentious legislation.  It was added as an amendment which was criticized by opponents, but it did pass by a narrow margin.  The downside, of course, is problem gamblers and social ills.  The upside was that it helped the state budget because money was designated for economic development, investment, and infrastructure.  After money needed to mitigate problems of gaming was subtracted, then money could be used by the state.
Finally, an energy grand compromise was arrived at.  A coal plant proposed for Holcomb, KS, had been approved by the legislature.  Gov. Sebelius had vetoed it, but the Senate overruled her veto.  I supported the proposal with reservations.  I was impressed with the cleanliness of the proposed plant.  It might be "leading edge" in sequestration of carbon dioxide.  I saw that we might export energy across Kansas, but the Governor had vetoes because of clean energy concerns.  Governor Parkinson then worked on this issue to consider a smaller capacity facility in Holcomb tied to renewable portfolio standards – wind/solar.  Parkinson negotiated this well, arriving at a creative, pragmatic compromise – best leadership ever!  Unfortunately, here we are 9 years later (2017) with a lawsuit over this plant unresolved.  It could have been built by now, but would it be economically viable?
The 2010 election cycle saw Governor Parkinson deciding not to seek reelection.  He could have run two times more, but he chose not to.  It was well-known that Senator Sam Brownback was going to return to Kansas and run for Governor.  There was no doubt about his strength as a candidate.  Democrats didn't have much of a "bench".  Tom Holland became their nominee.  Taxes had been raised during Parkinson's governorship.  These things factored into Parkinson's decision.
"Dark Money" – American for Prosperity and Campaign for Growth – came out with their big guns.  I was targeted.  Postcards came out accusing me of wanting an 18% tax increase.  Most moderate Republicans came out OK with the exception of one Johnson County representative who was vulnerable because she was pro-choice.  Her vote for the power plant attacked her as an anti-jobs candidate.  By November, Democrat candidates were attacked in the same way the dark money attacked moderate Republicans.  Mainly the tax increase was the issue.  Brownback's coattails brought in many conservatives:  less government, personal responsibilities, individual freedom.
Sixteen Kansas Democrats were defeated in the House in 2010, going from 46 to 30 out of 125.  This was a game changer.  Bipartisan coalitions had been possible during Parkinson's term.  With the loss of 16 Democrats, this became less possible.  By 2012, the conservative right really came after moderates.  Eight senators were defeated:  Tim Owens, Senate President Steve Morris, Pete Brungart, Bob Marshall, Roger Reitz, Jean Schodorf, Ruth Teichman, Dwayne Umbarger.  John Vratil retired.  The landscape really changed in 2010 and 2012.  The pendulum, swung for the House in 2010 and for the Senate in 2012.  Certainly the philosophy changed to smaller government.  Any budget surplus for 2008 was spent down along with budgets being cut in 2009.
It is really important for legislators to have mentors.  I was fortunate to have several mentors.  Kenny Wilk of the Lansing/Leavenworth area, and Ward Lloyd, a Garden City attorney who was the unofficial leader of the moderate Republicans, were two of my mentors.  Lloyd was appointed to the Kansas Corporation Commission by Parkinson, but Brownback did not reappoint him.  Bob Bethel was another mentor.  Bob was a Baptist minister who was killed in a car wreck in 2013.  Tim Owens was defeated in 2012, and Steve Morris, the long-time Senate president, was also defeated that year.  These men meant a great deal in my professional growth as a legislator.
Remodeling of the capitol began in 2002 and finished in 2014.  The Capitol building is built in four quadrants:  east, west, north, south, and rotunda.  The Docking Office Building was used when offices were being worked on.  A 2-story structure is under each quadrant.  Remodeling the building was a huge investment, $350 million, but it will last for decades as a modern, functional, technologically modern building.  In the 14 years I served in the legislature, I had 9 different offices!
The importance of a full-time professional staff cannot be overstated.  They make materials available to Kansans and to legislators.  The Legislative Services Office manages the building, maintenance, security, personnel management, and scheduling of the building.  The clerical staff work only during the legislative season.  Each legislator shares a secretary with other legislators.  Senators each have their own secretary.  The Legislative Research Department is composed of subject specialists:  attorneys, economists, interns, etc.  The Revisor of Statutes Office is manned by lawyers to do legal work, reconciling laws with national and state statutes.  The Computer Department keeps everything running, coordinated, and secure.
###
March 23, 2017 interview with Don Hill, former Kansas House of Representatives member from the 60th District, conducted by Jan Huston.
[This is a continuation of Jan Huston's interview with former state Representative Don Hill of the 60th District.]
JH:  In the previous interview, Don, we were talking about Kathleen Sebelius's term in office.
DH:  We talked about several items that were of significance in the Sebelius era.  Another item was the limited expansion of gaming, the legislation that ended up permitting state-owned casinos.  We had the lottery and some pari-mutuel betting permitted by laws passed in the '80s, but this law, as it was proposed and as it was eventually passed, expanded that on a limited basis.  There were four gaming centers in Kansas in south-central Kansas, Wichita, and southeast Kansas, one in southwest Kansas, Dodge City,  and in northeast Kansas that were something that Governor Sebelius supported.  It was a contentious bill as it passed through the legislature after being proposed on the House floor as an amendment to only remotely related legislation.  The opponents at that time rushed back, but it was something that was worked on for two or three years and in the end it did have obviously bi-partisan support.  It did pass by the narrowest of margins.  But there's always an upside as well as there is a downside to any piece of policy.  I think that policy has probably worked out reasonably well.  There's no doubt we're exposed to some of the downside, being more issues or concerns or exposure to problem gamblers and some of the social ills that have been associated with it, but the reality of those who were proponents is that gambling is pretty pervasive.  We do have casino gambling by virtue of what is right across the border  in Missouri, and by virtue of our native American casinos.  So that passed, and it has aided the state budget.
That money is designated for economic development and economic development in the context of that statute can have a pretty wide-ranging application to include infrastructure.  It has no doubt indirectly helped education although it's not specifically intended to be used for education.  There's been a bit of a misunderstanding.  The money was designated to go to economic development, and that's after money is set aside to go into efforts to educate the public to mitigate the issues of gaming.
During the first four years of Governor Sebelius's administration, John Moore was the Lt. Governor.  When Gov. Sebelius started her plans to run for a second term, John stepped aside , and that's when she asked Mark Parkinson to join her on the ticket as her Lt. Governor.  Mark had been a life-long Republican.  He had served in the Kansas Senate  as a Republican and in fact, he had been the state Republican Party chairman in the '90s at some point,  during the administration of Governor Graves.  Obviously,  a moderate Republican,  but he came on for her second term in 2006.   John Moore had been a Republican as well.  I think she recognized how Republican the state of Kansas is, and she wasn't going to accomplish anything in a partisan perspective.  It was going to have to be based on a broad bi-partisan, pragmatic middle-of-the road approach, and so selecting an individual to serve as her Lt. Governor who had some control of the Republican Party was part of that.  She also selected  Republicans as members of her Cabinet as well.  Most notably, Duane Goossen who was her budget director and also served for a time as Secretary of Administration.  Duane had been a legislator, a Republican House member, Marion County, west of Emporia,  "Goossen from Goessel."  Duane continued with Gov. Sebelius as her budget director after serving Gov. Graves as his budget director.  Also Mike Hayden, former Republican Governor and Speaker of the House, served as Secretary of Wildlife and Parks.  Those two were the most high-profile, but there were other folks  who either were Republican or had served in previous Republican administrations.
JH:  Tourism?
DH:  That came during that Administration.  They reorganized Wildlife and Parks and included Tourism.  Previously tourism had been in the Department of Commerce.  I can't tell you exactly when that happened.   That worked out.  It probably came during Hayden's time as Secretary.  I think you're right.  Robin Jennison is now the Secretary is Wildlife and Parks and Tourism.  He is also a former Republican Speaker of the House.
Yeah, Mark Parkinson was Lt. Governor and he succeeded to the Governorship when Gov. Sebelius was asked by President Obama to join his administration.  That happened during the legislative session of 2009, early on,  and it happened pretty quickly.  Some of the appointments are announced in the interim before the inauguration.  Gov.  Sebelius wasn't the first pick of Pres. Obama, so hers was delayed a bit.  Pres. Obama's first pick for Health and Human Services was Tom Daschle, Senator from South Dakota.  There were some issues with the nomination, and Daschle withdrew from consideration.  When Gov. Sebelius was nominated,  Mark Parkinson became the Governor, and during the middle of the session in 2009, Troy Finley had been the Governor's Chief of Staff.  He was appointed by Gov. Parkinson as Lt. Governor.  He continued to serve as Chief of Staff.  Finley had been in the Kansas House when Gov. Sebelius was elected in 2002; he left the House to become her Chief of Staff.  He was representative from Lawrence.
By the time the Governor left, and Gov. Parkinson took over, the effects of the 2008 recession began to be felt in terms of revenue.  The reserves Kansas statutorily is required to maintain is a 7 ½ % reserve.  Of course what's happened more commonly, it was certainly the case in my 14 years, the legislature passed another statute.  To have 7 ½ % balance be at least partially spent in the budget, we had reached the point in the last 2 or 3 years of Gov. Sebelius's  tenure leading up to the Recession where we did have substantial ending balances that either met or exceeded 7 ½ percent.   We were able to meet the requirements of the  [Kansas] Supreme Court Montoy decision in the special session of 2005 pretty much with resources that were available.  It was school funding with the intention that it would be phased in over 3 years  or funded over the 2008-2009 time frame with incremental increases.   The school funding increase plan was acceptable under the circumstances to the plaintiffs in the Montoy case and approved by the Kansas Supreme Court.
Eventually we recovered financially from the 2008 recession and that dip in revenues.  That recovery, although not robust, was significant enough that when we got to 2011-2012, we were growing reserves again.  When the tax cut of 2012 was made, there were funds clearly sufficient to finish up what had been the promise to fund education, but instead the legislature spent the money for tax cuts, never completing the promise on school funding which in turn led to the subsequent law suit, the Gannon Suit.  Because the legislature never fulfilled the promise and again we were out of compliance  on providing suitable and adequate  funding for education.
When Governor Parkinson walked into the second floor office of the Governor, he was putting out fires and kind of putting a thumb in the dike.  We managed to get through 2009 in good shape, and then we came back in 2010 for that session and it was clear that in order to meet our obligations, spending was going to have to be cut or revenue increased or both.  In his State of the State message, which was one of the best speeches I had ever heard a Governor give, (and the other was by Governor Parkinson also, actually at the Symphony of the Flint Hills probably that same year), he laid out his budget proposal which did include reductions in spending and an increase in tax to fix the budget.
2010 ended up being a full session.  Ultimately the legislature did pass a  revenue increase; the 1% sales tax that he proposed was what was finally enacted.  There were a lot of other options considered, a lot of discussion.  Simplicity was one of the reasons the sales tax ended up passing.  Most of the other proposals would have had more of a progressive element, perhaps an income tax surcharge, some combination of ideas were discussed but didn't have the votes to pass.
During that session some really good policy work was done.   During  2010 we passed the 10 Year Comprehensive Transportation Plan.  We also passed a Clean Indoor Air Act, prohibiting smoking in indoor public places, which was one of the highlights of my legislative career, one of the things I was heavily involved in.  The transportation plan and the indoor air act were close votes passed with bipartisan votes.  In the House the majority of the Republicans did not support either one of those issues.  At that time I was one of the more senior moderate Republicans and I was in the position, not necessarily being a leader, more of a convener or facilitator. Those initiatives passed, and I was pleased by that.  Also we passed the primary seat belt law with a very similar makeup of the coalition of legislators, moderate Republicans and Democrats who came together to support that.  The Republican House transportation chairman was opposed to the seat belt law.  He was also opposed to the 10 Year Transportation Plan.   Philosophically, on the seat belt law he was a libertarian; Big Government shouldn't be a nanny state.  He was concerned with the cost of the 10 Year Transportation Plan.
We also had the energy grand compromise.  I would characterize it in the last few years of the Sebelius administration, before she left, and when she had in place all her Cabinet and her secretaries, there had been discussion of building a coal plant, an energy production plant in Holcomb.  Legislation to allow that had passed and Gov. Sebelius had vetoed that.  There ended up not being enough votes in the House to override her veto.  The veto was overridden in the Senate to do that and that was a tough vote for me.  I ended up supporting the expansion of that energy generating facility, but I certainly had reservations.  My constituents in Emporia were probably pretty evenly divided.  I supported it because, and I can see that there certainly isn't  any such thing as "clean coal", but I was really impressed that that facility.  Had it been built, it would have been far, far cleaner than any of the facilities that were currently in operation, whether it was Jeffrey, or Les Cygnes, or any of the coal-fired plants as in Lawrence which are all much much dirtier, in spite of being cleaned up, than this plant in Holcomb would have been.  I was also intrigued  and interested in the opportunities for this clean edge facility to offer opportunities for the area for leading-edge research into the sequestration of carbon dioxide.  There was a lot of work being done at that time at K-State.
There was opportunity for economic development out in the southwest Kansas area.  So it was an opportunity for them to stabilize their costs for energy.  It would have been less costly for them had that facility been developed.   We would also have ended up exporting energy from that facility.  The benefit, to the extent we would have created an export, would have derived to the cooperatives and cooperative owners out in that area. Gov. Sebelius vetoed that.  Her concern was over the environment.  Most of the votes to sustain her override were from folks who had serious issues or concerns over the environment, from eastern Kansas, which was kind of ironic.  A lot of that opposition was in Douglas County, Johnson County.  The whole Douglas County delegation with the exception of one House member was opposed to the plant being built in Holcomb, yet the Holcomb plant would have been much cleaner than the facility northwest of Lawrence.
When Gov. Parkinson became governor, there ended up being legislation crafted which would have allowed a smaller capacity facility to be constructed in Holcomb.  Then he tied that facility to renewable portfolio standards, which meant that Kansas would make a greater commitment to the development to cleaner alternative energy sources.  Primarily wind and but also some solar, and I give Governor Parkinson all the credit.  His skill at negotiating and compromise, there was something in it for everyone, and it passed.  It may be one of the best examples of pragmatic, compromise type leadership that I saw when I was in office.  The law was challenged legally, and here we are about 8 or 9 years later, and just in the past few weeks the lawsuit that was filed on the behalf of the environmental concern has been resolved to my understanding.  The plant could be built.  Now the question for those folks is it economically viable,  is it necessary, but in the meantime in the last 8 years, Kansas has seen a very significant development in wind energy arena.  That's a win for the state in my view, for the environment, in long-range dependability, economy.
JH:  Don, would you now begin talking about the 2010 election which was pretty pivotal.
DH:  2010 session was eventful and led into the 2010 election cycle which that particular cycle was a gubernatorial cycle.  Gov. Parkinson chose not to seek election, and he could have actually run and run again.  Governors are term limited in Kansas.  2010 would have been the end of Gov. Sebelius's two terms, but since Parkinson was appointed, he could have run in 2010, and I think there was some hope that he would do that, but his deciding not to, it was already well-known that and this figured into Parkinson's thought process, I don't know, but Senator Brownback had announced his intention to come back and run for Governor.  When he ran for Senate in 1998, he'd said at the time that he was going to limit his two terms in Senate.  So his second Senate term was ending, and he indicated his intention was to come back and run for governor in Kansas.
So there was no doubt about who the Republican nominee would be, and there was no doubt about the strength that Senator Brownback had – good name recognition in government, so Gov. Parkinson decided not to run.  The Democrats really didn't have much of a bench.  Senator Tom Holland was the Democrat who ended up being nominated, but it probably was an overwhelming success for Governor Brownback.  His position that we talked about earlier was that  taxes had been raised.  He intended for taxes to be cut in the days ahead.
The   PAC money, I'll call it,  Americans for Prosperity,  the Club for Growth,  they came out in the 2010 House races in full force.  They were active in the Republican primary.  I was targeted.  There were postcards that came to the 60th District constituents talking about how I had voted for an 18% tax increase.  The moderate House Republican incumbents, even though there were quite a number in addition to myself who were challenged, came out fine in that primary cycle.
There was one of my Republican colleagues who lost in the primary.  That was a Representative from Jackson County who, like myself, had voted for the tax increase.  She also happened to be a pro-choice candidate, so that was on her choice selection versus pro-life.  She had a primary opponent who was pro-life and was also preferable from the standpoint of those who were seeking to defeat her  because she had voted against the power plant coal facility, and that was portrayed by her detractors as an anti-jobs, anti-economic development vote.  So she was attacked on her position on choice, she was attacked on her vote on tax increase, and she was attacked as an anti-jobs candidate.  And of course this is in a Republican primary.  She was defeated.  She was the only one among the moderate Republicans.
When we got to November, the Democratic incumbents were attacked in the same way that they gone after moderate Republicans.  Abortion was an issue, although a number of the Democrats who were defeated were also pro-life, but it was mainly the tax increase, and of course, Gov. Brownback who was running at the top of the ticket had coat tails, I would say in that particular year.  The first year is an unknown quantity as far as what he might bring to the Kansas governorship.  A very conservative agenda.  He was running on limited government, personal responsibility, and lower taxes.  The upshot of that is that there were 16 Kansas House Democrats that were defeated in that election.  Their numbers went from 46 to 30 out of 125.  That was a game changer in the Kansas House of Representatives.
We'd been in a position where in the last two years of the Parkinson administration in the 2009-2010 sessions there was a capacity to form a coalition, a bipartisan coalition with 63 votes, but with the loss of 16 Democrats that was nearly impossible or far more difficult.  The Republican leadership was still intact in the Kansas Senate.  Of course, in the 2012 election cycle when the radical right came after Republicans in primaries, there was a significant number of casualties.  I think 8 or 9 moderate Senators were defeated, including at the time Senate president Steve Morris, a number of committee chairs including fed and state committee chair Pete Brungardt, judicial committee chair Tim Owens, Bob Marshall, Roger Reitz, Jean Schodorf, Ruth Teichman, Dwayne Umbarger.  There were also a few retirements.  Vice President of the Senate at the time, John Vratil retired as did Torrie Huntington..  So politically the landscape really changed in the 2010 and 2012 cycles.
I want to mention some things that were really impactful to me and important to me and to constituents.  The importance of any legislator being in a mentor relationship or having mentors is really important.  Some of the mentors that meant a lot to me  during my career included Kenny Wilk.  Kenny was from the Leavenworth/Lansing area.  He had been a good friend of Lloyd Stone, my predecessor.  He had been the chairman of the appropriations committee, later was chairman of the economic development committee and the tax committee before he retired.  Kenny has continued to be very active.  He's been on the Kansas Board of Regents, and he's been chair of the Board of Regents.  Now he's on the leadership team at KU Hospital. Kenny did run for the Speaker of the House my first year and actually four years later and was defeated at both of those runs at Speaker.  If he would have prevailed, my career would have probably looked significantly different.  He ran in 2002 and 2006 for Speaker.  He retired after 2006 term so we served 6 years together before he retired.
The House had had a moderate Speaker the two years before I was elected, that was Kent Glascock.  Then we had a more conservative leader – Doug Mays  the first  four years I was there. Ward Lloyd was sort of that unofficial leader of the moderate Republicans.  There was never anything formally organized; it was more of a very informal, I wouldn't say it was a shadow Speakership, but the reality is that there was a significant number of legislators that in order to have more enfranchisement, in order to have more opportunity to be involved, it was helpful to have communications among that group, to have opportunity to get together.  Ward Lloyd was the person who did that.  Ward is an attorney from Garden City.  He retired after I was there for four years, and he went back into private law practice in Garden City and was appointed by Gov. Parkinson then to be on the Kansas Corporation Commission.  After Gov. Brownback was elected, Ward Lloyd was not reappointed to the Kansas Corporation Commission, and at that point he went to work for the Attorney General's office, Derek Schmidt, and has recently retired from that.
Three other individuals who meant a lot to me and were mentors:  Bob Bethel was a special friend who represented a district around Sterling and Lyons and Alden.  Bob was a Baptist minister and had a career in nursing home administration.  Bob had a fatal car accident at the end of the 2013 legislative session.  He was driving home, daylight, late afternoon.  Bob was a special friend, and his loss was impactful to me and to many of our other friends regardless of their politics.
Tim Owens is another good friend that served in the House and then went to the Senate.  He was one of the Senators who was defeated in 2012.  Tim also was an attorney.  Then Steve Morris was one of those who was instrumental in my interest in seeking to serve in the legislature.  He was long time Senator and long-time Senate President before he was defeated in 2012.
Another thing that is worth highlighting or mentioning is that the remodeling and restoration of the Capitol was something that was just starting when I was first elected in 2002.  They made the decision to do that and make that investment, but that project went on for 12 years, having just been started in 2002.  They were digging the hole for the parking facility, and then as work continued, they did the Capitol and the remodeling and restoration in quadrants.  They started with the east wing, and each of those stages was about a two year deal.  The way that that was all managed was pretty amazing causing as little disruption as possible.  They used the Docking State Office Building a lot during those 10 years.  My office was in the Docking Building for four years.  They did the east wing first, then the west wing, then the south wing, the Rotunda, and the north wing.  In addition to the restoration of the Capitol and the renovation, they also created a significant amount of new space.  All the new space was underground:  the visitors' center and the public spaces on the north end which is the new main entrance and the only public entrance.  And then there's basically a two-story structure under each quadrant or the angle so there's a southeast quadrant, and northeast, a southwest and a northwest.  It was a huge investment.  The cost was $350,000,000.  That was an investment that was very wisely made.  It will last for generations, and it's completely modern, so much more functional in terms of the space, the technology, and it was fun to watch the progress.  It wasn't necessarily so much fun to move offices every two years.  In 14 years I was in 9 different offices.  So I was a nomad.   That was also good from the standpoint of knowing more people better than I might have otherwise.  I had different office mates, and that was good.
The other thing that was worth noting and that the public doesn't have much appreciation for is the importance of the full-time professional staff that is available to Kansans and to the legislature.  It's not a big group of people, but they are professional from any measure, and so we have a full-time Legislative Services office.  They manage the building.  They manage the maintenance and the custodial, and they manage the security.  They run what you'd probably say is a small human relations or personnel management aspect where they keep track of benefits and insurance and scheduling the building.  Jeff Russell was the head of Legislative Services for most of the time I was there, and Tom Day took over after Jeff retired.
But just behind the scenes making everything run smoothly is the legislative staff which has clerical staff only during the legislative session.  Typically a legislator shares a secretary with one or sometimes two other legislators.  That group for the most part are retired.  There are a few that are in transition between jobs and end up coming in and working, but a great group of people.  Senators each have their own secretary, and sometimes committee chairs have additional staff to help staff the committee or committees that they chair.
Then we have the Legislative Research Department, about 30 people that are content subject specialists, experts.  Some are attorneys or economists.  There are master's degree staff.  They also have interns, especially during the session that increases their capacity.  If a legislator is contemplating supporting or introducing legislation, we have our own staff that is there to go deeply into the background and dig out essential considerations.
Then we have the Revisor of Statute office.  Those are all attorneys.  They are our lawyers, if you will, when legal matters come up.  Most of their job is writing laws, reconciling  statutes within our own set of laws but also reconciling with changes at the federal level, and also they are involved in the rules and regulations.  Really  dedicated individuals.
Finally we have our computer department who keep all of the computers running and coordinated and secure, we hope.  Security is one of the growing issues, and there are areas where technology would be the best example where what is happening in the world is way ahead of the capacity to keep up with it from what regulations or laws would be considered.
###
March 30, 2017, interview with Don Hill, conducted by Jan Huston, talking about his career in the Kansas House of Representatives, representing the 60th district.
[This transcript contains three separate interviews:  March 16, April 6, April 13.]
JH:  This is our 4th interview.  So Don, we're beginning with 2010 which was the year that Brownback was voted in as governor.  I wondered how you saw that election year as different, perhaps the money that was coming in.
DH:  We've talked about the pendulum swinging, perhaps not in this audio, but you and I have seen, and during the time that I was in office the pendulum definitely did swing, and there were other forces that came to be more prominent or emerged during that time.  A notable event in that swing was that in 2010 we were finishing the governorships of Gov. Sebelius and Parkinson.  Mark Parkinson chose not to run.  He could have, so it was an open seat.
Gov. Brownback had been a Senator for 12 years.  He announced that he didn't intend to seek reelection.  He was term-limiting himself after two terms which made that announcement a pretty popular move.  It was not typical in that regard.  Basically he had been running for governor for at least a couple of years.  He was a candidate for President in 2008 and was considered a viable candidate in the run up to the Iowa caucuses.  His track, if you will, was taken by Governor Mike Huckabee.  That came along pretty quickly.  In the aftermath of that, Senator Brownback dropped out of that Presidential race.  I think almost immediately he started focusing on coming back to Kansas as Governor.  So he had momentum.  Obviously he was quite well-known, not unpopular, and he had the opportunity to be building up a bank account.  Also working with others, prospective candidates, donors, including people with substantial resources.  It was all kind of brewing for two years leading up to the 2010 election.
The 2010 session which happens in January, February, March ending in May before the November election, that was the cycle where we were out of money.  We had spent down reserves in the aftermath of the 2008 recession, and we were left with the very difficult choices of reducing spending or raising revenue.  Governor Parkinson was a good leader in those circumstances and conditions.  The Legislature ended up doing both:  that is, tightening the budget and the Legislature also raised sales tax by 1 cent with a three-year sunset. That ended up passing by a very very narrow margin.  There were only two votes to spare.  There might have been only one vote to spare in the House.  It might not have been quite as close in the Senate.  I think it passed by a little wider margin.
The Governor's race was on for 2010.  The House was up for election as it is every two years.  In the 2010 cycle the Senate was not up for election, but you had virtually all of the House Democrats, which at that time were 46 or 47, who had voted for a tax increase, and there was opposition to that.  The conservative Republicans were very opportunistic and had an astute political strategy. Those Republicans who voted for the tax increase were targeted.  There was opposition research done on them.  And certainly the vote on tax and spend was key.  But the opposition, the Republican Party, looked at other votes on guns, abortion issues, or other social issues.  Only one moderate Republican lost in the August primary, but the Democrats were in the cross-hairs of the ultra conservatives.  There weren't many Republican primaries.  It was very conservative candidates, many of whom had no previous elected experience and no experience or resume as far as civic engagement, who had been recruited through very conservative circles.  It was kind of a tsunami.
When the general election ramped up, we started seeing for the first time a barrage of postcards, well-produced attacks on candidates because of their stance on policy and most prominent, their vote on tax increase.  We also started seeing for the first- time slick post cards which linked, in some cases it was a moderate Republican but far more commonly is, was the Democrat linked with President Obama who'd been elected in 2008.  These photo-shopped cards showed the Democrat candidate with President Obama side-by-side.  "We have a tax and spender, we have a liberal" – just attacks like that.  And the majority of those attacks weren't coming from the candidates themselves, but from third parties, and the third parties that were prominently involved were Americans for Prosperity.  If they had had a significant spend before 2010, it was far far less.  They may have been involved earlier, but it was barely on the radar.  I don't know if they spent anything in 2008 or 2006.  Americans for Prosperity, Club for Growth, and the Kansas Chamber of Commerce.
JH:  Were you aware of these groups?
DH:  I'd begun hearing about Americans for Prosperity. They'd send mail to everybody saying "We're for limited government, individual freedom, and personal responsibility.  Would you like to join?"  I mean, I don't know who they sent that to, maybe it was just Republicans, but I had seen that and actually they began a little public relations effort.  They were doing some radio ads.  Do you remember hearing the radio ad on a K-State football or basketball game.  Americans for Prosperity is an educational organization, organized under the IRS code as a 501c-4.  It's a not-for-profit.  By law they are not allowed to be involved in candidate support, but rather, they're educational.  Since then we've seen an absolute explosion of 501c-4s.  501c-4's allow donors to those entities to maintain their anonymity, so what the postcard look like is, not " vote for candidate X," but rather it's an attack on the incumbent.  Did you know that your representative…their name and picture is there.   " Did you know that Don Hill voted for an 18% sales tax increase?  Call Don Hill and tell him…"
JH:  You actually had some of them? in 2010?
DH:  I did.  In 2010 in the primary.  They targeted moderate Republicans in the House primaries.  Interestingly, they were not successful in Republican primaries.  There was only one moderate Republican that lost in the 2010 primary election.  The Americans for Prosperity, Club for Growth, and Kansas Chamber used exactly the same tactics to come after moderate Republicans in August as they later used in November with one very very significant difference:  and that was tying the Democrat candidates to Obama.
JH  Why do you suppose it worked?
DH:  Well, it was more difficult to tie Don Hill to President Obama than it was to tie the Democrat because of the partisan part of it.  16 House Democrats lost.  So we ended up over the 2010-2012-2014 cycles going from 47 Democrats down to 27 Democrats.  By far and away the biggest part, 16, were lost in 2010.  By that point the House coalition of moderate Republicans and Democrats was long lost, and they selected Mike O'Neill as speaker.  We had House leadership that was aligned with the Governor. That whole trend continued into the 2012 cycle when the Senate was up for re-election. These interest groups were successful of doing a purge of moderate Republicans in the Kansas Senate.  There were 8 that lost in primaries, and it was the same source of money that opposed those candidates as it had been opposing Democrats in the House in 2010.  The difference was that there was even more money, and their methods became even more aggressive in their  attack ads.  We arrived at a place after the 2012 election and the next 4 years where there were overwhelming majorities of very conservative Republicans in the House and Senate.  One change indicator that was evident in the House   was where the first signs that the pendulum had reached its furthest point to the conservative side was in 2014 election when there was a huge turnover in the House of Representatives.  There were 57 new House members and only one Democrat was elected in that new group.  That group was pretty evenly divided between moderate and more conservative Republicans.  At that point the issue of the tax cuts that were enacted in 2012 was starting to become evident.  Policy does make a difference. One would hope at least; I do.
One thing is that by 2014, I'd hoped to see it earlier, the "Dark Money" just wasn't effective.  By "dark money" I mean money that the source is unknown. The source is anonymous.  We started to see more "dark money" on all sides.  The moderate candidates and the Democrats also had "dark money" that was utilized to balance the equation.
JH:  "Balance the equation"?  You mean some of it was being used for them?
DH:  It started to proliferate after the decision by the Supreme Court on Citizens United which basically opened the door to corporations giving more, having the same freedom an individual would to make donations to these organizations , the 501C-4s.  For better or worse, I believe it's for the worse, that's the norm today.  It's sort of, If you can't beat 'em, join 'em.  You have to do what you have to do.   That's a sad commentary.
JH:  Which ends up with us not knowing election information.
DH:  It has all contributed to that path.  And how do you turn it around?  It's an issue and a problem.  There is less information and unfortunately, it's coming from unknown sources.
JH:  Let's talk about policy.  The tax policy????
DH:  You know I like to talk about the good things.  And I'm contemplating what Sam Brownback's legacy will look like.  As we speak, we have part of a session and all of another session yet to go. I believe it's likely that the Governor will be overridden on some tax or other policy and, not off the subject, as we speak, we're speculating that he may not be here for his last year.  He may go to work for the Trump administration.  The Governor, throughout his history, one of the things he has had an understanding of, and appreciation for is ag. issues and water issues.  I think he has done a pretty good job, especially given our diminishing resources financially on water issues. We have, by virtue of his leadership, some long-term water policies that recognize the importance of conservation.  He deserves some credit for Kansas staying on the path that Kansas had already been on as far as energy production of alternative resources.  It isn't a law, the future is somewhat uncertain, but he deserves some credit for enacting, preserving, leveraging the value of the Flint Hills region.  We don't want wind turbines in the Flint Hills region.  Hats off to him about that.  The production oil wells, the fracking,  I don't know.
So the Governor began pushing for a tax cut as we recovered from the 2008 recession.  As we saw the beneficial results of the one cent tax increase and the revenue growth that that created, the state budget, the state treasury was really recovering quite nicely after the Governor was elected in 2010, so that we actually had achieved the 7 1/2% statutorily required ending balance, or it was projected that we would.  So the Governor hired Art Laffer, the supply side economist of some renown, credited with some of the Reagan tax policies.  Mr. Laffer along with others of his colleagues recommended that we needed to substantially reduce or eliminate our income tax, using Texas as a primary model.  There are 7 states that have no income tax, and Texas is one of those.  Others include Florida and Washington state who have a lot of other things going for them or have substantially higher tax rates on sales tax and destination tourism. The tax policy was put in as a policy priority in the 2012 legislative session.  Long story short, we ended up passing a tax bill that eliminated income tax on small businesses, limited liability companies, partnerships, proprietorships.  The personal income tax rates were decreased – we went from having 3 brackets down to 2 brackets.  The rates on all of those were decreased in terms of personal income.  Part of that legislation also included provisions for a continued ratcheting down of income tax.  There was no way that it made any sense in the world in terms of a balanced budget, but advocates clung to it.
What made this work from the standpoint of the advocates, Governor and the proponents of this tax reduction, was what they called dynamic scoring.  It was recognized that they were going to lose this much money based upon having a lower rate for income tax, but it was going to be made up for and more by virtue of the stimulative effect that it is going to have on the economy.  They were going to bring all of these new businesses to Kansas because of our lower tax rate or our no tax on small business.  All of these new employees were going to be hired, people would be moving here, they'll spend more money on consumables, our sales tax revenue will go up and we're going to end up net ahead.  It was a huge stretch.  It is not that there isn't some merit to dynamic scoring.  We're hearing that, and that's something that supply siders always rely on.  We're hearing it today in terms of what President Trump is proposing.  Cut here and cut there, and the growth is more than going to make up for it.  Those policies were advanced. They ended up passing by one vote.
Well, it's complicated.  What happened was that the Senate…  Let's back up one more step.  The Governor proposed this package.  He did propose these reductions, but he also proposed making some other changes which would have possibly helped pay for the cuts, and what he proposed along with the dynamic scoring and the growth.  He came up with a balanced budget, at least conceptually. The Senate took that bill up, starting with the Governor's proposal, and they didn't adopt his pay for's  And it ended up in the Senate, opening a Senate floor debate, amending the bill with the intention that it would be what we refer to as Christmas treeing it up, and it had no chance of becoming law.  It was sort of a political exercise.  Sadly, that bill passed.  It was an awful bill.  It had these cuts the Governor had proposed.  It didn't have any of the "pay for's".
JH:  Pay for's?  What is that word?
DH:  To pay for the income tax rate reduction or the elimination of the tax on LLCs, you do some things over here like you wouldn't allow for interest mortgage reduction or you wouldn't allow for charitable deductions. You would be raising money over here by not allowing these deductions.  Well, the Senate didn't adopt what the Governor proposed as a way to pay for it.
JH:  Was this partially because of…
DH:  When that happened, it was 2012, it was a seasoned group of Senators that included the moderate leadership of the Senate:  Steve Morris, president, John Vratl, vice president.  It was kind of a high stakes game of chicken. They ended up passing that bill.  Meanwhile negotiations were continuing between the House and Senate tax committee chairs and the conference committee, and they weren't making any progress.  And so what happened very suddenly and somewhat unexpectedly the House leadership, Mike O'Neal, speaker of the House, brought that terrible bill, that the Senate had produced, before the House called a Motion to Concur. It was elimination of small business taxes.  The elimination of their income tax.
JH: Was this procedure uncommon?
DH:  It's fairly uncommon.  Instead of the House debating the full bill, its nuances, and policy implications, it was, "Well, the Senate did this. They debated it.  We're not going to; we're going to concur with the changes they made."  In effect, it's taking one chamber out of the equation.  We're just going to accept what they did.  This is not a good way to make policy.
JH:  There's no way to avoid it?
DH:  Well, you vote it down.  Sometimes by virtue of pressure of time or circumstance, sometimes it can be negotiated behind the scenes, " let's do it – a motion to concur.  You folks across the rotunda have done a decent job of this."  Politically, and this was the case, the House, well, it was a bad deal.  If you're a proponent of getting the tax cuts, this was the vehicle to do it.  So it came up for a Motion to Concur in the House, and there was an extended debate.  In the meantime at that very moment, across the rotunda, the Senate was trying to pass a different, better, more responsible bill.  Literally they were having that debate at the same time the House was considering a Motion to Concur with the earlier worse bill that the Senate had passed.  And that's all pretty complicated. It was complicated and it was pretty high drama at that time.  The House leadership was pushing to concur, debate was going on.  Frankly, some of us were deliberately trying to slow things down on the House side, so the Senate could get a better product passed, at least get it on the table.  I was involved, as much as I could be, trying to slow it down.  Ultimately, there were procedural things that were done, depending on your perspective, devious things, that short-circuited things in the House.  It passed by one vote.  There were 27 Republicans that voted against concurrence.  It wasn't enough because by that point, we're talking about the extent of how much the Democrats were diminished in the 2010 election cycle.
So the Governor has this bill.  It's worth noting and important in the broader context that there was money available in the state budget to pass responsibly a tax reduction.  Taxes should be as low as possible, should be as simple as possible.  They also should be adequate to satisfactorily fund the essential function of state government.
We talked about the funding of K-12 after the special session of 2005.  The Legislature agreed to add funding to K-12.  That was going to be done over 3 years after the fiscal year of 2007 and 2008.  In 2008 we were approaching that last step to get school funding sufficiently financed when the recession hit.  School funding was still not where it needed to be to be constitutional.  That's where we were at when we were in the middle of this debate to lower taxes.  We had money.  We could have lowered taxes to make us more competitive, to make us more responsive and responsible, and still had money to invest to complete the commitment to K-12.  It was a choice.  Are we going to spend our money on school funding or other funding, or on lowering taxes?  The argument has been, and I've maintained throughout, along with a growing number of  colleagues, the 2012 tax reduction went too far and too fast, and I believe was irresponsible.  Now we have a bill that the Senate has passed, the House has passed it, and it goes to the Governor's desk.  I was involved at that point, not directly with the Governor, but with his senior advisers;  Tim Shallenberger was my contact.  I can remember conversations with him where I was pleading with him that the Governor not sign that bill.  The Governor conceded and the people around him conceded that the tax cut went beyond what they had intended originally.  I'll always remember Tim Shallenberger saying, "We agree that this was 'suboptimal'."  If you're in a hospital and have a diagnosis or prognosis that is suboptimal, that is not a good thing.  This was not a good thing in this tax policy.  The Governor signed it, setting off a saga which, and I don't know whether, if looking back he would do it a different way.  I have no idea.
It was the forces strongly dominated by some of those people who had been involved in the campaigns in 2010, the Kansas Chamber of Commerce, the American for Prosperity, by that point in time we had seen the beginning of the Kansas Policy Institute.  There were plenty of voices and plenty of resources to reinforce the tendencies or inclinations of the members of the Legislature who were more conservative.  They were being reinforced, they were being pushed in some cases.  In fact, on the vote of the House in 2012 there were several of my colleagues who immediately wished they hadn't voted for it.  Several colleagues, perhaps partly because of that vote, didn't run again in the next cycle.  There are some who have been defeated because of that issue being the central issue with this being waged against them as they were the incumbents. Very consequential tax policy leading to huge budget structural imbalance, leading to lower investments in infrastructure, most notably our highways, resulting in cuts to education at least relative to inflation leading to higher tuition and larger class sizes. On and on, substantial impact on mental health, public safety, Kansas state employees have not had a raise since that tax bill was passed and most had not received a raise before that because of the 2008 recession.  Kansas is growing more slowly than our neighbors, more slowly than the nation.  Promises that were made regarding that dynamic scoring and economic growth certainly have not been realized.
In 2013, the following year, we had an interesting situation.  Maybe this is a good illustration of politics, I don't know, but we were short on money because we lowered income tax, and so when we still had a little bit of reserve in 2013, the trajectory was quite evident,  They would make their assumptions and their estimates.
JH:  So you were seeing it almost immediately.
DH:  Yes, and our consensus revenue estimate, we were on a trajectory that was going to have us running out of money.  So the question was, and those projections included the one cent sales tax would go away.  The one cent sales tax passed in 2010 was to be sunsetted in three years.  Many of us, myself included, thought that probably that sunset was what made the vote to increase the tax palatable.  The question in 2013 became, "Should we allow that one cent tax to sunset, or should we keep it?"  Of course by that point in time the Governor was pushing to keep that sales tax.  We had a budget that quite frankly was friendly to especially higher education.  There weren't many cuts in that 2013 budget, and there had been some enhancements.  One of the most notable enhancements in the Regents budget was for Emporia State.  There was a million dollar enhancement to create the honors college, and Emporia State had been not treated kindly in the 2012 budget.  It had been a disproportionate loser in this really complicated stuff having to do with some accounting, but the long story short was that Emporia State and K. State had come out being hurt more than the other institutions.  Of course, I was advocating that that not happen.   One of the things that I was promised when it didn't materialize was that we will make this up next year.(2013)  We'll see that Emporia State is treated right, and I've always had the attitude and I've said it many times that we only have one Governor at a time.  Part of my job as a Representative of the 6oth District was to have a constructive relationship with the Governor, and I did with Kathleen and I did with Mark, and I sought to with Governor Brownback as well, and that includes the Governor himself and includes his senior staff and his cabinet.  There are things that come up, not uncommonly, that you need a question resolved or need some help with, or maybe a constituent raised issue.  Maybe the question of the safety of the intersection of highway 50 and the Americus Road.  So I was in that mode.  I certainly did have a good relationship with the Governor's advisors.  Including I mentioned Tim Shallenberger and his chief of staff was Landon Fulmer, and the various cabinet secretaries.  But at the end of 2012, in the budget, Emporia State took a hit.  Promises were made, "We'll work with you, and we'll make this right in the next budget year."  So 2013 comes, and it's obvious we're running out of money, but on the spending side Emporia State had been taken care of.  It was taken care of in the Governor's budget recommendation.  Appropriations in the House and Ways and Means in the Senate had kept that intact.
So we come up at the end of the session, and it was a tax issue. The issue was that we needed this sales tax to be extended.  I had voted for the sales tax in 2010 conditioned upon its three-year sunset.  I voted against the 2012 tax bill, and my inclination was to be not supportive of the 2013 tax bill.  It raised the sales tax, or kept the one-cent sales tax, but it also had additional measures within it that kept the additional ratcheting down of the income tax rates.  All of that resulted in that moment, an encounter with the Governor and the Governor's chief of staff who said, "We need you.  We need you on this tax bill, and if it doesn't pass, we're going to have to look at cuts." There was no specific threat, but I knew exactly what button of mine they were pushing.  "You got a nice enhancement for Emporia State.  In fact, you got a disproportionate enhancement compared to other institutions.  We need you.  We need you on this vote."  And I ended up voting to support that 2013 tax bill.  That's my most regrettable feeling, that feeling that you've sold out, you've succumbed to pressure.  You've helped to pass some bad policy.  But the benefit that year and the years since for Emporia State have been unmistakable.  It's hard to know whether there would have been other resources found, or whether the ESU honors college might have not been funded. Would we have it or not?  I don't know.
The other thing I want to mention now and backtrack a little bit because it was a highlight that had to do with higher education.  A highlight of the Sebilius administration, a highlight for me personally, something I had been interested in from the time I was elected, was the new pharmacy school at KU.  During the 2008 session the legislature approved, and Governor Sebelius signed into law funding for a new school of pharmacy at KU.  This project was started years earlier before I was elected to the legislature in 2002.  I had been involved with the pharmacy school as the Chairman of the Pharmacy School Advisory Council and as an adjunct faculty member (field instructor).  We only have one pharmacy school in Kansas, and the number of graduates was not keeping up with growing demand in the state.  The pharmacy school was in Mallott Hall on the Lawrence campus, and space limitations would not allow expansion of the school.  During those days the Kansas Board of Regents had a process that the six universities in the system submitted their respective enhancement projects ranked by priority on their campus.  Given that information, the Regents then went through their process of discernment and prioritizing, looking at all the projects that the universities submitted.  A new pharmacy school had been in the mix for several sessions.  It was a very ambitious project, and resources were limited after the 2000 recession.
It had been a couple of decades since a pharmacist served in the legislature.  I was elected to the House in 2002, and another pharmacist, Vickie Schmidt, was elected to the Senate in 2004.  Substantial planning had been done, and things started coming together.  Some special work was done, and success realized in mobilizing pharmacists across Kansas in a grass roots support effort.  This was led by the pharmacy organizations – Kansas Pharmacists Association, Kansas Association of Hospital Pharmacists, Kansas Independent Pharmacy Service Corporation – and was very broad-based.  It included community retail pharmacists, hospital pharmacists, chain pharmacists, consultant pharmacists, pharmacy educators…you get the point.  There was a significant shortage of pharmacists, and it was growing worse.  Several Kansas counties did not have pharmacies.  During 2006, the effort intensified with the focus on the Board of Regents during the summer, and then later, after it was clear KBOR was making pharmacy school their number one priority, focusing on Governor Sebelius.  At that point the grass roots efforts expanded beyond pharmacists as pharmacists themselves energized their communities and started reaching out to their area legislators.
The Pharmacy School plan that emerged during the 2007 legislative session had the full support of Governor Sebelius as well as legislative leadership.  It was helpful that House Speaker Melvin Neufeld and Senate President Steve Morris were very receptive.  They both represented predominately rural areas in southwest Kansas.  The final plan included a new building on the West Campus in Lawrence and a new satellite campus in Wichita, co-located with the University of Kansas Medical School – Wichita.  Twenty students would attend in Wichita, and the new Lawrence facility would significantly increase capacity for students.  In total, the number of pharmacy graduates would more than double from approximately 90 each year.
The amount included in the budget for this project was $50,000,000.  This would be the last appropriation included in the state general fund budget for the new building on any campus.  Ground was broken on the new building in May 2009.  The KU Pharmacy School is a real gem.  It is world class and a source of great pride.  Senator Schmidt and I certainly worked hard and played a role, but we were only a very small part of the team that helped push it across the finish line.  Key players included Pharmacy School Dean Ken Audus and his colleagues at the school, KU Chancellor Bob Hemenway, Provost Richard Lariviere, Vice-Provost Don Steeples, Government Relations Liaison Kathy Damron, Regents Jill Docking, Donna Shank, Gary Sherrer, and KBOR President Reggie Robinson and others.
At the same time the pharmacy school project was coming to fruition, the effort to create and elevate the Cancer Center at KU Medical Center was developing.  These were great times indeed.  These initiatives have both continued to provide greater and greater value to the health care of Kansans.
April 6, 2017 interview with Don Hill conducted by Jan Huston talking about his career in the Kansas House of Representatives, representing the 60th District.
JH:  Last week we discussed 2012 and that big tax reduction bill that passed the House by a Motion to Concur by just one vote. And then the Governor went ahead and signed it.  That was also a redistricting year.
DH:  Yes, the tax bill passed by a sort of comedy of circumstances.  What I believe has had devastating effects for the last four, going on five years for our state budget.  But probably the other big notable thing for 2012 was redistricting.  We redistrict every ten years based upon the ten-year census, so the census for 2010 provided the data for redrawing lines for House districts for the US House, and then also at the state level for the 40 Senate districts and the 125 House districts.  We have a situation where there has been trend that has continued of depopulation of our more rural parts of the state with growing population primarily in Johnson County.
Based upon the shifts in population, in the big big picture we knew that there were going to be 3 House districts lost to the more rural areas of Kansas.  The Big 1st lost two Kansas House seats, and the southeast area lost one, and Johnson County picked up three.  Kansas redistricting is a political process.  It's done by the Legislature.  The parameters briefly include that the districts should be as like as possible in terms of their characteristics, they should be as regular geometrically as possible, but most important and really what drives everything, they should have roughly within a couple of percentage points in having an equal number of citizens living in their districts.  So with this population shift, there had to be changes.  I talked about my friend Don Hineman who represents, I believe, the 118th District.  Don lives in Dighton which is in Lane County.  Don has, I believe, parts of 9 or 10 counties in his district.  They are fairly large counties, but in order for him to get up to his approximately  25,000 voters/citizens, it's a big landmass.  Don's landmass, his House district is actually larger than the state of Rhode Island.  Then you have urban districts which may literally only be a mile square or a couple miles square. So there is a special committee during each redistricting cycle, a joint committee, that met early in the session on trying to get new boundaries drawn, and of course, politically, there is an interest on the part of everyone to protect as many of their party members as possible, and there's interest in gaining advantage where one could, and that effort to redistrict ultimately was unsuccessful.  It came to a stalemate.  That happens occasionally.  I don't know when the last time it was that happened in Kansas history , but it's been a while.  Typically the parties involved could do some trading and compromise and that did not happen.  So it was left to the court to do that redistricting, and the Court's redistricting had absolutely no consideration for politics, and I would argue that was for the better, but it made it very interesting.  What it did was, after the redistricting occurred, it left a number of districts where there were two sitting incumbent legislators, and in one case there were three incumbents.
So it was in our 76th district here in Lyon County.  There wasn't any other district where there ended up being 3 incumbents running against one another for one seat.  In our case it was Peggy Mast who lives just barely outside of my District, she lives in south Lyon County actually just west of the highway, K-99.  But in that district also was Bill Otto who lives in south Coffey County, and Willie Prescott who lives in Osage County.  The new district wasn't changed all that much.  In the previous district Peggy had more of Lyon County, more of rural Lyon County and not so much into Osage County and not so far into Coffey.  The new district includes all of Coffey County.  She has less than she previously did of Lyon County, and then Osage. So, as the districts were announced, we were literally at the filing deadline.  It made for a very interesting time.  Obviously all three incumbents ran for 76th District.  There were at least a half dozen other examples where there were two incumbents pitted against each other.
The upshot of that is that you had a number of incumbents that were not coming back, and it meant for a very significant, far more so than normal, turnover for the Legislature after the dust settled after the elections.  There were a number of retirements that year, notably several House members who had supported the tax bill, ill-advised in my opinion.  There were two House members, one from Pittsburg, Terry Calloway, and one from Garden City, Ray Meza, who were only there for one term.  They were there and ended up being loyal to the Governor, and then they didn't run again.  So a number of retirements, incumbents running against incumbents, and then there were a fair number of moderate Republicans who ran in primaries against incumbents and won. There were 27 Republicans who voted against the tax bill, and after the election, there were 10 more solidly moderate Republicans, if that's a good description and I'm not sure it is, but in the freshman class, there were 57 new legislators, and there was a net gain of 1 new Democrat.  There were freshman Democrats, but they replaced other Democrats.  A lot of freshmen, and that was happening on the House side.
On the Senate side, of course the 2012 election resulted in the great purge, and we talked about that last week.  The redistricting impacted our local area.  We went from having, in Lyon County, having two representatives to three.  You could argue how could that be a bad thing.  Well, the nature of the shape of those districts was such that our new representative from NE Lyon County lives in Pottawatomie County, which is a long way away.  The NE part of Lyon County doesn't have that many voters when you compare it to Pottawatomie County.  He also has Wabaunsee County.  We've only had one representative fill that seat, and that's Ron Highland.  Ron would even concede that Lyon County does not get much attention from him.
The method used to redistrict was they, the legislative research staff approved by the Supreme Court, they started in the four corners and sort of just made squares and rectangles and moved in from the four corners.  If you look at the four corners, those are the most regular of all of the districts, in terms of shape, obviously they are different sizes because of the density of population.  Lyon County is the population center of Kansas, if you think of it in those terms.  There is about an equal number of people west of Lyon County and east of Lyon County and the same north and south.  Our area, especially the 17th Senate district was what was left after everything was done, whereas previously our 17th Senate district was Emporia-centric.  It went west to Chase and Marion County, went to the north to Morris County, went to the south with Emporia in the middle.
In the new Senate district, Emporia is in the south end of a district that includes Junction City in Geary County, making things more challenging and difficult for Senator Longbine who had been the senator before redistricting and was successful in running for re-election in 2012, although he did have a primary opponent from Junction City.  Jim Faucett, who had been a House member, ran against Jeff, and he also had a general election, although he had an opponent, Susan Moran, but she really didn't campaign.  Part of the 57 new House members, most of the Senators, the moderate senators who were defeated were defeated by House members who were more conservative and challenged the incumbent Senators.  Of course, that left those 7 or 8 House seats empty as well.  But we went from 27 Republicans in the House who voted against the tax bill, and after the election, closer to 40 more centrist Republicans.  But the Democrats made no inroads at all after the 2010 election when they lost 16 seats, and only picked up 1 in 2012.
From the 2012 election on there was a huge majority of Republicans, and the more conservative factions were in control.  Susan Wagle was elected Senate President, Jeff King was the vice-president, Terry Bruce was the majority leader, all far more conservative than the people they replaced.  In the House Ray Merrick was the Speaker, a conservative, Gene Vickrey was the majority leader, and actually Representative Mast was the Speaker Pro-Tem.  Those were the 3 top positions in the House.  Very very conservative leadership but not the votes to do much of anything.  They couldn't pass anything, and it was pretty uncommon for anything to be blocked.  From a centrist or moderate perspective, which is the perspective I have, it was not a good situation, and I'm going to actually back up. No, that's when we changed Speakers.  Mike O'Neill had been the Speaker, and he retired.  Soon he became Chief Executive and President of the Kansas Chamber of Commerce.
There was legislation that was passed in 2013 and 2014 that was run, and it was passed because it could.  It was a good day and a good time for interests who favored smaller government, and it was a good time for interests who favored more gun rights.  It was a good time for those that in general favor smaller government, lower budgets, and it was a challenging time as we began to see budget cuts that were necessary beginning in 2013-2014.  Increasingly, the casualties were public safety, infrastructure, education.  We were at the place as early as 2014 where we had to start taking money away from where it had previously been promised by earlier legislators.  The highway plan is a 10-year highway plan passed in 2010.  It was a big pot of money, but certainly the biggest casualty.  We were still not in a situation where education had been constitutionally funded.  Everyone knew that.  After the 2005 special session and two years of adding money to K-12, the Great Recession took place, and finally we were back to a place in 2012 where we had a surplus budget and could have finished the earlier promised K-12 funding, but instead of doing that, the legislature completely ignored that and spent the money instead on tax-reduction.
As the revenues shrank, revenues failed to meet the projections.  When the tax cuts ended up delivering even less than was projected, and they initially were projected to be not as severe and difficult because those who sold the policy of reducing taxes sold it on the basis that we could expect growth as a result of the tax decrease.  The tax decrease would be stimulative to the economy, we were promised.  There'd be more growth in business, there'd be more hiring, there'd be more people moving to Kansas, and thus more tax revenue through the consumption taxes and more people working, and, of course, those claims, those promises didn't turn out to work at all so there were big disappointments on the revenue side.
What was good about that time, I think maybe I had mentioned Gov. Brownback's interest in ag and his interest in water.  I support doing what you can with limited resources.  There was really good planning done and some meaningful, mostly voluntary efforts done on water resources and water conservation.  The legislature and the governor had a hand in that and probably deserve some credit.  That's good and there's some credit due.
Our KPERS, our employees retirement system became a prominent issue, and the legislature went to work on that.  That work started in 2012 and continued.  There were some political differences on a fix, and we desperately needed to decrease our actuarily unfunded liability.  Basically, we weren't putting enough into the system, and over time the risk to the system and the demands to the system were growing.  They grew partly because the retirees were living longer and drawing more out of the system than what had historically been the case or what had  historically been projected.  The market risk after the set-backs that the stock market took in 2000 and then again in 2008\ 2009 caused us to question whether we could expect the kind of returns that historically we had had
and that were projected.  There was about 8% return on our annual assets.  That had to be revisited and it was.
The Governor actually favored a complete change from a defined benefit plan to a defined contribution plan.  That's where most of business is going. That was seriously studied and considered, and ultimately it was rejected by the Legislature, too expensive to implement initially.  I was actually on the pensions committee that came up with a plan called a hybrid plan.  It would increase the amount the employer, which would be the state, the county, the school district, or whoever the employer might be to public employees in Kansas that are part of the KPERS system, guarantees a benefit, a benefit that is modestly below what the current benefit had been.  Over a period of 15 years, we will substantially resolve the problem we had with our unfunded liability.  So that is an example of when we ended up not doing what the Governor preferred. He did play a role in that and our conservative Republican legislature was part of that.  You're at a point where you had to do something, and we were at that point.
Having said that, we got more and more into trouble with the budget.  In the last year just a couple of things were done, one of which was issuing pension bonds;  basically borrowing money and investing it in the KPERS pool, and as  we sit here, that's worked out pretty well.  It had been done once before, and the time it was done before was in Gov. Sebelius's administration.  I supported it then; I didn't support the most recent borrowing.  But when interest rates are so so low as they had been, you can sell bonds and pay an interest rate of maybe two or three percent.  You invest that and anything that's made over that, actually closer to four percent, when you include the cost of issuing the bonds, if you make 5 or 6%, or anything above 4, theoretically, you're ahead of the game.  So, only over time do you really know if that's been a good plan or not.  But that's something that has been done, and hopefully it will work out.
The other thing that's more problematic and distressing for me is that the state general fund has borrowed money from KPERS and/or has delayed payments into KPERS to spare state general fund resources, and that's very perilous, and Governor Brownback and the legislature have done that over the last 3 or 4 years again because they could, and they weren't going to raise taxes.  So we've ended up basically running government on a credit card, borrowing money from KPERS and sweeping money from agencies.  I am a pharmacist.  I pay a license fee to the state board of pharmacy as all pharmacies and pharmacists do.  That's a fee-funded agency, and there are many many of those in Kansas.  As part of the last budget cycle there was $700,000 swept from the pharmacy fee fund just as one example.  That's something that it takes a law to do.  During the current legislature, they've begun to address that, creating or working to creating laws that prohibit that, that is, sweeping funds from agencies.
I've sort of lumped the post 2012 into 2014 notable because Gov. Brownback stood for re-election.  There was a very credible Democrat challenger in Paul Davis who had been House minority leader.  He was elected to the legislature in 2002.  He and I were classmates.  I consider Paul as a good friend, as well as Jill Docking who was his running mate.  Governor Brownback ended up winning that election.  He was pretty consistently behind in most of the polls.  That election was about turn-out as often-times elections are.  That Republicans did a better job of turning people out to the polls.  A lot of Democrats who had voted in previous elections didn't so much turn out.  Coincidentally, that election cycle Senator Roberts was up for election.  He was being challenged by an independent, Greg Orman, as well as there was a Democrat, Chad Taylor.  That was interesting because the Democrat basically dropped out after the primary, and Greg Orman had a strong campaign, and he was shown in early polls as winning that challenge over Pat Roberts.
About a month before the election, the Republican party and probably, more so, other interest groups that favored the more conservative incumbent candidate really focused on Kansas.  There was a lot of money from outside Kansas that flowed in and it was focused on turning out the Roberts supporters.  Of course, Roberts ended up winning fairly handily which was a big turn-around from what polls six weeks earlier had shown.  There's no doubt that turn-out effort made a big difference in getting Governor Brownback more support that he might not have had.  Gov. Brownback won, but it was a close election.
With no opponent in 2014, we made some additional changes in my campaign.  I've historically had at least one or two challengers.  Actually in 2014 I didn't have an opponent.  Bill Ballard challenged me in 2012.  Mike Dorsey challenged me in 2010.  Then I've had several Republican challengers.  The most notable was Barbara Nichols who ran against me in the primary in 2010.  She was well-resourced.  She had the support of Americans for Prosperity and had the support of the pro-life folks and some resources and Barbara really worked hard in that campaign.  Barbara passed away.  She had lived in Nebraska.  She was originally from here, but when she lived up there she had run for office in Nebraska and had come close to defeating the incumbent.  I believe they call them Senators up there even though they have a unicameral legislature.
I was probably as busy in 2014 as I had been if I had run my own election.  I was involved in other campaigns.  I was mentoring candidates, helping folks, some of whom were running for reelection, and a number of whom were running for the first time.  Those efforts were worthwhile.  I had a lot of success.  We were protecting or working to protect incumbent moderates.  We were completely successful for people who were being challenged in primaries.  We also had success in the general election picking up wins state-wide.
April 13, 2017, interview with Don Hill, former Kansas House of Representatives member from the 60th District, conducted by Jan Huston
JH:  Last week we discussed the growing power of the conservative Republicans in the state legislature and their struggles to live within the constrictions of the 2012 tax reduction bill.  You also detailed your unopposed run for your seat in 2014 which enabled you to mentor other moderate Republicans who would soon enter the legislature.
DH:  2014 saw more of the same following Governor Brownback's reelection in the state of Kansas.  The Speaker of the House had been Ray Merrick who was seeking reelection.  Discussion among moderates who were seeing their numbers increasing provoked thought that there might be a challenge possible to Merrick's position.  There were 98 Republicans in the legislature at that time, very evenly split between conservatives and moderates.  Moderates would need a solid 50 to gain back the Speaker's position.  The decision was to play nice for a while longer and just support Merrick.  Instead, a challenge came from the right.  The "Just Say No" group sponsored by the national Freedom Caucus encouraged seeking an even more conservative Speaker.  Merrick had been reaching out to moderates saying he'd be more inclusive after denying moderates chairmanships or vice-chairmanships in 2013.
Merrick did retain his Speakership in 2015, and did live up to his promises to moderates.  I was appointed to the appropriations committee, a good new experience.  I was also appointed back on pensions, and the insurance and finance committees.  I had been taken off of the health committee in 2013 and was now back on that committee.  An issue before that committee was that the Supreme Court said states could not be mandated to expand Medicaid (Kan Care).  I advocated it strongly, differing with Merrick and Susan Wagle who were blocking hearings and any consideration of Medicaid Expansion.
During the 2015 session conservatives were being pressured by the health-care alliance of the Kansas Association of Medically Underserved, AARP, Kansas Hospital Association, and the Kansas Medical Society – all advocates for Medicaid Expansion.  During Kansas House Health committee meetings in 2015, I continued working to encourage the health committee to have a vote on the issue.  I may have been a pain in the patoozy.  KanCare, a Kansas answer to containing Medicaid Expansion, continued in this state.
The session wrapped up that year as a historically long session.  Notably, they did away with historic school funding, putting in place block grants.  This decision was rushed through by those supportive of the Governor.  Since then, the block grants have been challenged and determined unconstitutional.  Frustrated, hopeless, helpless, I saw this policy as wrong, but I'd seen enough of these policies that I had become hardened, numb.  Behind the scenes, I continued to work with school funding advocates.
As House members were readying to return to the legislature in 2016, I received a call from the Speaker of the House Merrick telling me he was being removed from the health committee along with vice-chair Susan Concannon and physician Barbara Bollier, three health-care professionals.  The obvious ramifications of the Speaker's move made state-wide news.  I was also removed from the appropriations committee.  Initially, I felt angry, but I got over it.  In the end, this move by the Speaker gave the Medicaid Expansion cause great attention.  We would never have found the votes to move the state toward Medicaid Expansion, but our removal from the health committee was so obviously political that it gave our cause great attention. Negative press spewed from the public toward the Speaker.  His motive was that he felt we were not "on the team" and were a source of aggravation, needing to be squelched.
There might have been some regret afterwards on the part of the Speaker's allies.  Dan Hawkins, Health Committee chair maintained respect for the three removed from the committee.  Appropriations Chairman Ron Ryckman, Jr., apologized and thought the move was regrettable.  Ryckman was not an ideologue, but a man with some perspective.  He had been one of many who were appointed to committee chairmanships with little experience, sometimes serving double duty just to keep conservatives in power and moderates at bay.  As numbers changed in the next election, more moderates were elected and twelve Democrats were elected in the House.
The pendulum is swinging.  I survived fourteen years in the state legislature, experiencing a balance between fulfillment and frustration.  Doing such public service work takes commitment and some sacrifice. Fulfillment has won the day!
I filed for reelection in the fall of 2015 for the 2016 election which would have been for my eighth term.  When I first ran for the House in 2002, my frame of mind was that I would like to serve for ten years, so I had obviously gone past that timeframe.  I do not believe in term limits, but I do believe turnover is healthy.  In Kansas the average tenure of a legislator is between 7 and 8 years.  I was prepared to run in 2016 and excited by the number of new, exceptionally talented moderate Republicans who were elected in 2014.  We were also having good success in recruiting candidates for the 2016 cycle.  Things were looking better for sure, and I was confident in prospects for the future.  Having said that, I also knew that a turn-around would not be accomplished in just a couple of years.  My wife, Robbie, and I had a conversation in February during the 2016 session.  I was ready, willing, and able to run and serve another term.  I was also ready, and Robbie agreed, to retire if I could find a successor  I was excited about.  I then purposely reached out to three friends who, over the years, had made known their possible interest in running for the House.  Within a couple of weeks, I visited with Mark and Angie Schreiber, and soon after that Mark shared that he was interested in running if I decided to retire.  In early May, I withdrew my name from the ballot, and Mark filed to run.  I am excited and believe he will be an exceptional legislator.
Since my retirement, I have been blessed to have new opportunities.  I have been engaged as a consultant and advisor on health policy and leadership by the Sunflower Foundation.  I have also started service as a member of the Board of Directors of the Kansas Health Foundation.  In the 2018 session, I was retained by Emporia State University as the Government Relations Liaison.  This is a part-time contract position which I have really enjoyed, and I believe has been a good fit.
I will be forever grateful to Robbie and our family, to my staff at the pharmacy, to my friends and constituents in the 60th District and to my colleagues in service to Kansas.  I have been blessed!
Interviewee Date of Birth
December 28, 1946
Interviewee Political Party
Republican
Interviewee Positions
Member, House Higher Education 2003-2006
Member, House Health & Human Services 2003-2008
Member, House Commerce & Labor 2003-2004
State Representative, Kansas House of Representatives 2003-2016
Member, House Economic Development 2005-2012
Member, Joint Committee on Economic Development 2007-2016
Member, Agriculture and Natural Resources Budget Committee 2009-2016
Member, House Pensions and Investments 2011-2016
Member, House Aging and Long Term Care 2011-2016
Member, House Elections 2015-2016
Member, House Insurance 2015-2016
House District Numbers
60
Interview Location
Emporia, KS