Topic: Tribal-state gaming compacts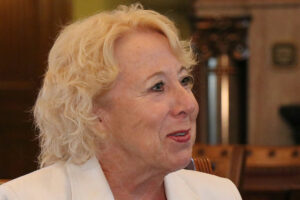 Interviewed by Dale Goter
Former State Senator Christine Downey recalls her three terms in the Kansas Senate (1993-2004) during her 2019 oral history interview. With her background as a teacher, education issues were important to her as the era of school-funding litigation continued. She was involved in water-related policy making, in particular at the nexus of water quality and agricultural practices. She recalls her service in the Senate and on the Kansas Board of Regents first developing the policy and then implementing fundamental changes to the postsecondary education system. Ms. Downey discusses numerous instances of working across the aisle
Show More
to accomplish policy objectives that did not break on strict party lines. Show Less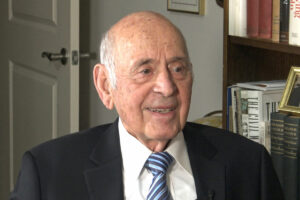 Interviewed by Michael (Mike) Matson
Former Attorney General Robert T. Stephan, in this 2020 oral history interview, recalls the highlights of his years serving the State of Kansas as Attorney General (1979 to 1995). Stephan's career as a champion of children as well as victims of crime and discrimination was shaped by his upbringing in Wichita and his strong sense of what it right. Stephan laments the increasingly partisan atmosphere of the National Association of Attorneys General, an organization to which he belonged during his time in state service.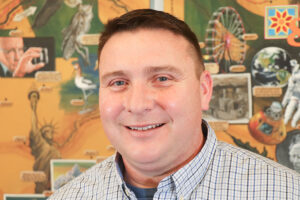 Interviewed by Brad Hamilton
The Tribal Council of the Prairie Band Potawatomi Nation selected Raphael Wahwassuck to interview with KS Oral History about public policymaking by tribal governments. The interview covers how tribal governments relate to local, state and federal governmental units and how Wahwassuck, as a tribal council member, develops effective working relationships. He gives examples of local cooperation using emergency services and law enforcement. He also speaks to the challenges in ensuring equitable distribution of school funding, COVID relief measures and impact aid. Relationships with local governments are easier than at the state or federal level.
Show More
Nation to Nation conversations are more difficult. The development of casino gaming produced increased and adequate revenues for the Tribe since they have no tax revenue from property taxes. Their services to their tribal members and surrounding communities have increased as a result of gaming. Show Less