Topic: Sentencing reform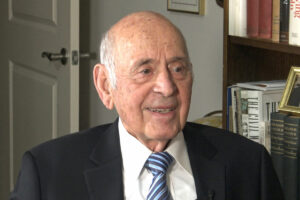 Interviewed by Michael (Mike) Matson
Former Attorney General Robert T. Stephan, in this 2020 oral history interview, recalls the highlights of his years serving the State of Kansas as Attorney General (1979 to 1995). Stephan's career as a champion of children as well as victims of crime and discrimination was shaped by his upbringing in Wichita and his strong sense of what it right. Stephan laments the increasingly partisan atmosphere of the National Association of Attorneys General, an organization to which he belonged during his time in state service.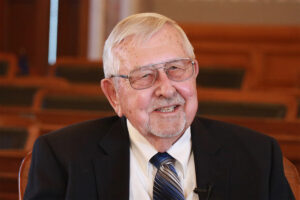 Interviewed by Alan Conroy
Jack Wempe of Rice County gave a detailed interview about the decade of the 1990's he spent in the Kansas House of Representatives. He played pivotal roles in the passage of the 1992 school finance bill and legislation to consolidate governance in higher education. He worked with members of both parties to pass legislation important to rural communities as well as education. Wempe became interested in taxation and economic development. Wempe also comments on the shift in philosophy of the Republican party during his time in office and its move to a more conservative leadership.
Show More
At the conclusion of his legislative service, Wempe was appointed to the Board of Regents where he became chair in 2003. Show Less