Topic: Senate Transportation and Utilities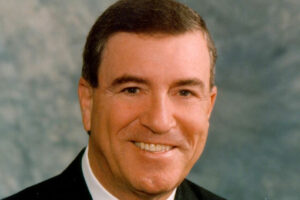 Interviewed by Burdett Loomis
In a 2015 oral history interview, Mike Johnston recalls his time in the Kansas Senate from being a newly-elected Senator to his successful race for Minority Leader, unseating the incumbent Leader. Johnston talks about his interactions with other senators and the dynamics of the Senate in the mid-'80s. He discusses his relationship with the Governor's Office as he joined the administration of Joan Finney after deciding not to seek another term in the Senate. Johnston recalls the role of lobbyists in the legislative process and his perspective on that role when, after his retirement from the Turnpike Authority,
Show More
he represented the League of Kansas Municipalities for a short time. Show Less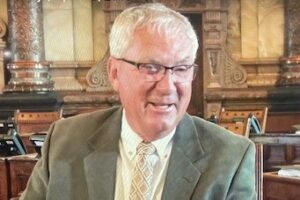 Interviewed by H. Edward (Ed) Flentje
Fred Kerr reflects on his 15 years in the Kansas Senate representing the 33rd Senate district. He recalls Senate leaders and fellow Senators who helped him as a freshman and whose influence guided him throughout his career. Fred talks about the process involved in securing a leadership position in the Senate and the dynamics of leadership races. He observes how relationships between competitors for leadership offices affected Senators differently and how they worked together in subsequent legislative sessions. He also reflects on how decisions were made regarding tax policy both to fund highways and public schools.
Show More
Fred, who ran for Governor in 1994, comments about the increasing influence of money and monied interests in state-wide politics. A previous oral history interview of Fred Kerr is here. Show Less