Topic: Race/ethnicity discrimination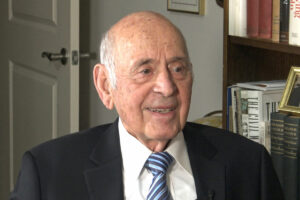 Interviewed by Michael (Mike) Matson
Former Attorney General Robert T. Stephan, in this 2020 oral history interview, recalls the highlights of his years serving the State of Kansas as Attorney General (1979 to 1995). Stephan's career as a champion of children as well as victims of crime and discrimination was shaped by his upbringing in Wichita and his strong sense of what it right. Stephan laments the increasingly partisan atmosphere of the National Association of Attorneys General, an organization to which he belonged during his time in state service.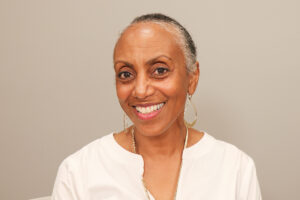 Interviewed by Frances Jackson
Melody McCray-Miller describes her job as speaking truth to issues that were relevant at that time, and representing a group of people who were marginalized. Rep. Miller was not the "status quo." She doesn't consider herself a "politician" but instead, a public servant. Her concept of public policy or public service was influenced by the fact that she is a Black woman who was raised in a Black family. She is the daughter of Billy Q. McCray, the first African American Commissioner in Sedgwick County who also served as a state Senator.
Show More
One of her mentors described her as "tough as leather." Miller was in business with her husband, and also taught school prior to running for office. She detailed how she handled conflicts or incidents of racial discrimination by "pushing forward." The latter part of the interview deals with a variety of legislative issues McCray-Miller initiated or followed. Those issues ranged from early childhood education, to payday lending, juvenile justice and health policy. Show Less