Topic: Conference committees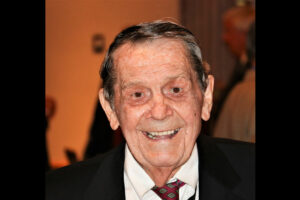 Interviewed by Burdett Loomis
Jack Euler talks about his ten years in the Legislature and the formal and informal leadership dynamics he witnessed. Euler notes the changes in the Legislature that began with initial implementation of the one person, one vote principle as the basis for legislative districts rather than the county-based system that had existed since statehood. He describes how redistricting gradually changed the urban-rural dynamic of the House. Euler also reflects on the influence of lobbyists on both legislation and leadership in the House.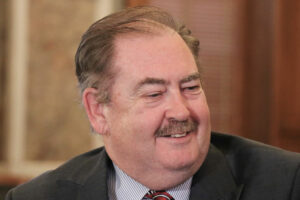 Interviewed by Alan Conroy
This interview with Tim Shallenburger, former Speaker and twelve-year House member is packed full of interesting anecdotes covering his philosophy of leadership, antics in the House, battles fought and won. Shallenburger was the first "conservative" Speaker following a wave of conservatives being elected beginning in the early 1990's. He candidly discusses why he ran for office in a largely Democratic district, how he moved up in the leadership and developed relationships with other legislative leaders in both House and Senate. Early in his time in the House, Shallenburger was part of a group known as the "rebels".
Show More
He watched other people's leadership styles and learned how to be a leader himself, first getting elected Speaker Pro Tem and then Speaker, beating Speaker Bob Miller in a "not-so-close" race. Shallenburger learned how to count votes. He doesn't see himself as having an "agenda", other than being fair as a leader. Shallenburger describes the rules changes the rebels made in the House when Jim Braden was Speaker to allow more bills to be heard or pulled out of committee. Bill Graves was Governor throughout all four years of Shallenburger' s term as Speaker. Shallenburger left the legislature to become State Treasurer. After 2010 he served as legislative liaison for Governor Brownback. Shallenburger talks openly about his relationships with numerous governors and senate leaders. The interview closes with a discussion of redistricting. Show Less